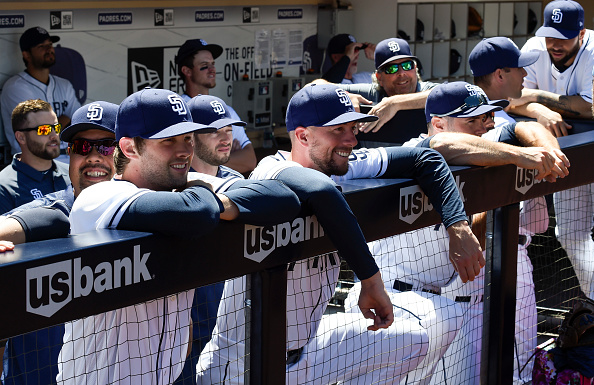 The MLB season is underway! This off-season some teams big moves to improve their ball clubs in 2018. There are going to be some big time risers in 2018. Here are three teams that will be risers in 2018.
Three MLB Teams That Will Be Risers in 2018
3 Los Angeles Angels
The Angels have the best player in baseball, Mike Trout. To improve the club around him, they extended Justin Upton, signed Zack Cozart, and traded for Ian Kinsler. The Angels also signed Japanese star OF/SP Shohei Otani. The Angels rotation; Matt Shoemaker, Tyler Skaggs, Garrett Richards, is going to need to stay healthy, but they will certainly be a team to watch this year.
2 San Diego Padres
The Padres are a young ball club. Their outfield of Jose Pirela, Manuel Margot, and Wil Myers is solid. They overspent a little on Eric Hosmer, but he is still a good veteran addition. Their pitching is still going to be the weakest link on this club. They just don't seem to have that veteran ace. San Diego will not contend in 2018, but they are certainly a team on the rise.
1 Minnesota Twins
The Twins added six different free agents this offseason. The signings of Lance Lynn, Addison Reed, and Fernando Rodney, and the acquisition of Jake Odorizzi will solidify their pitching. Logan Morrison adds a tremendous power bat to that deep lineup. Byron Buxton also took some strides in a positive direction towards the end of the 2017 season, he's a MVP sleeper. The Twins are certainly going to be a fun team to watch in 2018.
Main Photo: