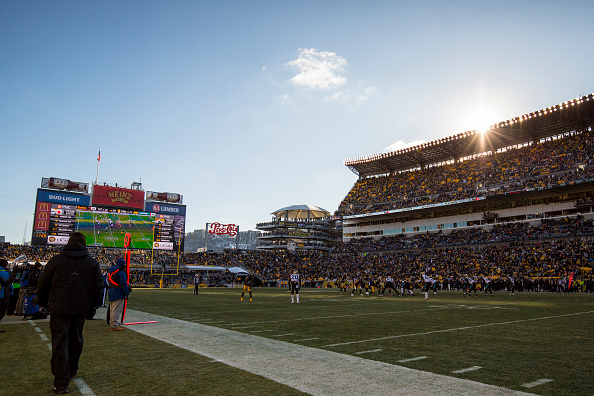 The Pittsburgh Steelers are coming off a 13-3 season, with many highs and lows throughout. As the season ended, us fans were left with more questions than answers. Inside linebacker Ryan Shazier may never play again, and tension between the Steelers and star running back Le'Veon Bell continue to rise. With many improvements needed to keep this franchise in playoff contention, you would think they would be aggressive during free agency. Unfortunately, a low salary cap has prevented them from doing just that. Now a week into the free agency period, the Steelers need to hit hard on players that have yet to find a new home. Here are three free agents the Steelers could make a move on in the coming days.
Three Free Agents the Steelers Can Still Grab
Tre Boston, Safety
Boston, a former Carolina Panther and San Diego Charger, is one of many top tier safeties still available on the free agent market. He's great in coverage, and showed that last year by hauling in five interceptions. A coverage safety has been a huge need for a while in Pittsburgh, and with the release of Mike Mitchell, a spot has opened up for Boston to step into.
However, he may be a tough grab. Boston is only 25 and is coming off the best statistical year of his career. Market value could be pretty high for him. Although with many of the other top safeties still available, it is very realistic that he lands in Pittsburgh.
If the Steelers can grab Boston at a reasonable price, most likely around $4 million per year, then he would be a tremendous grab at this point in free agency. The possibility of grabbing a young and talented starter should be too obvious to pass up.
Erik Walden, Edge Rusher 
Walden, now 32, has been a pedestrian player for the most part of his career. Just two years ago he should to be a productive pass rusher for the Indianapolis Colts, sacking opposing quarterbacks 11 times. He was in a rotational role last year with the Titans, but proved to be a solid backup with 4 sacks. He showed he can still be productive despite his old age.
While he is a solid edge rusher, he is not great at any one thing. He can run defend and pass rush at a high level, but no one trait stands out.
But Walden could come at a low price. Being a situational pass rusher, he could end up spliting time with current starters at T.J. Watt and Bud Dupree. Snagging him at a minimal deal would be phenomenal.
Lance Dunbar, Running Back
The current starter is star running back Le'Veon Bell, and is undoubtedly the best in the league at his position. Behind him is James Conner, who is coming off a knee injury that required surgery, and the rest is a wasteland. This is where Lance Dunbar comes in.
Dunbar is coming off an injury plagued season with the Los Angeles Rams. He was brought in to be the backup to Todd Gurley, and ran the ball well when healthy. But with the emergence of Malcolm Brown as a backup, Dunbar has hit the market. Pittsburgh could have interest to bring in another veteran, especially one that could take the load of Bell at times.
Due to his skill set as a receiving back as well as a runner, he fits the style that Pittsburgh wants to run with Bell. If Bell ends up getting hurt next season, Dunbar also complements the strengths of James Conner well, providing theoretically a strong backfield in any situation.
Main Photo: