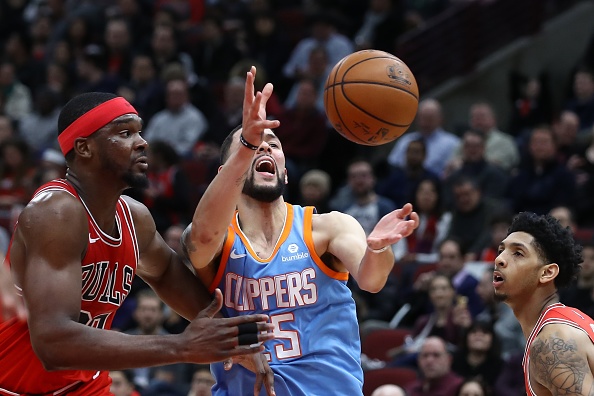 After last night's loss to the Portland Trailblazers, the LA Clippers playoff hopes are fading.
This loss places the LA Clippers as the tenth seed in the Western Conference Standings. They are right behind the Denver Nuggets and the Minnesota Timberwolves.
LA owns the tiebreaker with Denver, yet are behind them with one less game in the win column. The season is not over and anything can happen. Doc Rivers and his team held their own, yet came up short.
Lou Williams had thirty points off the bench, while Montrezl Harrell had twenty-four, but that still wasn't enough to defeat their opponent.
? 30p/1r/4a/1s | @TeamLou23 has scored 30+ points off the bench in 11 games this year, the most among all active players in a single season.

? https://t.co/VAT5rTclhy
? https://t.co/81Mn2d3m9X#ItTakesEverything pic.twitter.com/GxhmaT5zVz

— LA Clippers (@LAClippers) March 19, 2018
DeAndre Jordan was quiet in this game, with seven points, however he did manage sixteen rebounds.
He managed half the rebounds for his team. No one else on his team crashed the glass enough to grab rebounds in the double digits. LA was out-rebounded by their rival forty-seven to thirty-eight.
Jordan was one of many Clippers not in double digits. The team only had four players total in double digits. Along with Williams and Harrell, Rivers and Harris each made it to at least ten points.
Sam Dekker was one those who didn't score double digits, yet alone any points. According to the box score, LA was staying in the game with their rivals.
They attempted eight-nine field goals an only made forty. They made nine out of their twenty-three attempted three pointers. On the plus side they attempted more free throws and made more free throws. Their free throw percentage was lower because they attempted more free throws.
Other than that not every players attempted baskets were falling through. That is a second area the team came up short in. The good news for them is there is thirteen games left and  they are still in the playoff race.
However, the bad news is they are four games back of the eighth seed in the Western Conference. If the Clippers expect to make a playoff run they must improve and execute their game plan.
In conclusion the Clippers keys to make playoffs are must play as a team, everyone rebound, and make more field goals
Main Photo: