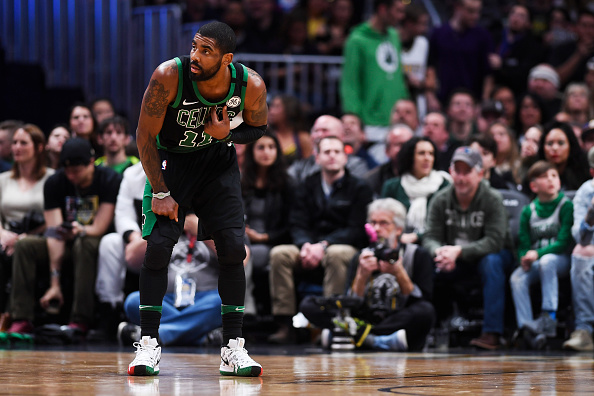 If the NBA playoffs were to start today, the 46-22 Celtics would be the second seed in the NBA East Injuries. However, injuries have lately started to mount for Boston. Marcus Smart is the Latest casualty joining the list of wounded players. In this post, we'll discuss issues such as depth the team needs in order to win.
Depth Is The Key For A Successful Celtics Post Season Run
Injury Issues
Winning a world title in any sport is a very difficult quest. One key factor determining success is injuries. Lately, injuries have taken it's toll on the Celtics. This month alone, the team has suffered injuries to Daniel Theis, Al Horford, and Marcus Smart. Theis's injury is the most serious resulting in season ending knee surgery. Not to mention Kyrie Irving who suffered a sprained knee last week. Irving's injury may require  surgery at the end of the season.
If the playoffs were starting today the Celtics would be a lock for the second seed in the East. Toronto has been one of the hottest teams in the league since Christmas and has a comfortable five game lead over Boston. With the Celtics lack of depth getting by the first round could be a problem Last year the Celtics defeated Washington in six and then lost to Cleveland in five. Any hopes of beating the Cavaliers or Pacers getting healthy bodies back would help.
D League Help
Having a thin roster makes it awful difficult for head coach Brad Stevens to manage. Guard Marcus Smart maybe out for the season with a dislocated thumb. Forward Al Horford may return this week. Stevens does have players in the D league who could fill a roster spot.                                                                                                                                                                                                                                            Finding experienced players at this time of year is difficult. Size is an issue facing the Celtics right now..Big men available at Maine are forwards Josh Adeyeye, Anthony Bennet, and  Devin Williams.
Coaching
If the Celtics have any hopes of beating Cleveland or Indiana then Brad Stevens is going to preach defense. Winning without Marcus Smart and a hobbling Kyrie Irving is going to be a challenge.
Main Photo: