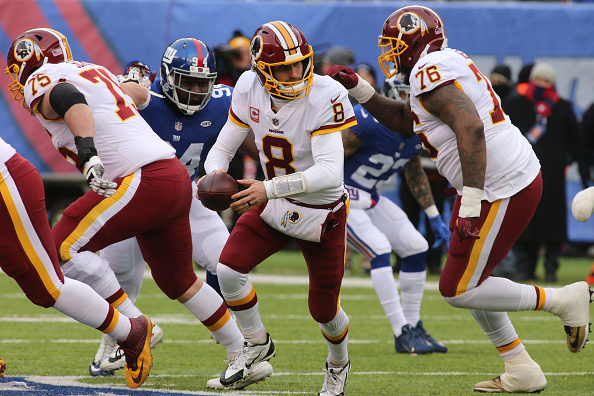 The last month-and-a-half has been a blast for Philadelphia Eagles fans. For the first time in the Super Bowl era, the Philadelphia Eagles are champs. For owner Jeffery Lurie, general manager Howie Roseman, and the rest of the Eagles staff winning the team's first Super Bowl was a much-needed relief. Unfortunately, there isn't a lot of time to relax before having to get ready to make some big NFL free agency moves for next season.
NFL Free Agency Moves
Free agency may have just opened, but as usual, many deals had already been verbally agreed to beforehand. This year's free agent pool was stacked with talent and it made for some interesting deals. Along with some blockbuster trades that shook the league, some big-time players decided to sign contracts with new teams.
Free Agency is a very important part of the process of winning Super Bowls. Not every big free agent signing works out. Remember Nnamdi Asomugha with the "Dream Team" Eagles? However, when you get the right guy and it works out, it sure feels good.
Here are the top five NFL free agency moves so far:
5. New Orleans Saints re-sign Drew Brees
It's really hard to win games in the NFL without a decent quarterback and Drew Brees is a top five quarterback. Brees is the perfect example of a team taking a chance on a guy and being rewarded over and over again. Since joining the New Orleans Saints in 2006, Brees has five seasons in which he threw for over 5000 yards. Barring any injury this season, he will surpass Peyton Manning as the all-time passing yards' leader. I think it was important for him and the city that he breaks the record in a New Orleans Saints uniform.
The Saints are a real threat to win the NFC next season. They were one miraculous play away from the NFC championship game last season. They have some really good, young defensive players who will be more experienced this season. Offensively, they still have Michael Thomas at wide receiver and their two-headed beast of a running back committee in Mark Ingram and Alvin Kamara.
The Saints know that they are in a position to make a Super Bowl run right now. There wasn't one free agent or a draft-eligible quarterback that gives them a better shot than Brees. It obviously helped that Brees was willing to take less than he could have got elsewhere to stay in New Orleans. Brees has a real opportunity at another ring. The Saints retained one of the best quarterbacks in the league.
4. Chicago Bears sign Allen Robinson
The best way to help a young quarterback like Mitch Trubisky is to surround him with weapons. Kevin White could be a huge playmaker but there is uncertainty about his injury problems. Therefore, the Bears needed to add some receiver help. Chicago added a security blanket in Trey Burton at tight end and also signed the speedy, Taylor Gabriel.
The Bears most important pickup was Allen Robinson. Robinson had a huge breakout season in his second year that included 1400 receiving yards and a massive 14 receiving touchdowns. In 2016 his stats regressed a bit but he still put up a respectable 883 yards and six touchdowns. Unfortunately, his 2017 season was cut short early when he tore his ACL week one against Houston. He was the first of many stars who had their seasons ended due to injuries.
This was a great pickup for the Bears. Trubisky needed a receiver who can go up and get it if he throws up a jump ball. If Robinson returns to prime form, he will see a lot of double coverage. This will help to free up Taylor Gabriel for deep balls. Along with Jordan Howard and Tarik Cohen, the Bears pickups at wide receiver and tight end should help Trubisky lead a high scoring offence.
3. Oakland Raiders sign Jordy Nelson
There are only a handful of wide receivers in the NFL that a quarterback can throw the ball to, even if they aren't open, and still be confident that they will come down with the ball. Jordy Nelson has been that player for Aaron Rodgers and now he can be that player for Derek Carr.
If you have ever watched the Green Bay Packers play on Monday Night Football, it should come as no surprise that the Raiders signed Nelson. New head coach, John Gruden, has always loved Nelson when commentating those games.
Nelson had less than average numbers last season, but Aaron Rodgers went down and Brett Hundley was just awful. In all three of the prior seasons, Nelson recorded over 1000 yards receiving. In each of the 2014 and 2016 seasons (torn ACL in 2015), he had over 10 receiving touchdowns.
Nelson will attract a lot of attention from defences which should help to free up Amari Cooper and help him to reach his full potential.
2. Kansas City Chiefs sign Sammy Watkins
It sure seems like Sammy Watkins has been in the league for over a decade. People forget that he is only 24-years-old. Watkins may have the highest potential of any of the free agent wide receivers that have been signed.
The Kansas City Chiefs are a great landing spot for Watkins because he will no longer have to be the main guy on the offence. The Chiefs are loaded with weapons. They have a young star running-back in Kareem Hunt, a top-five tight end in Travis Kelce, and a cheetah at wide receiver named Tyreek Hill. The addition of Sammy Watkins should make for some high scoring football games.
Patrick Mahomes and his big arm couldn't ask for a better set of weapons to start with. Watkins is going to get extra attention and one would assume that we are going to see a lot of 60-yard bombs to a streaking Tyreek Hill. The Chiefs defense is a big question mark this year but there should be no questions when it comes to offence. They are going to be scary.
1. Minnesota Vikings sign Kirk Cousins
Kirk Cousins has always been a question mark. On one hand, the winning factor has never consistently been there. Of course, one can't blame that solely on the quarterback and the Redskins have had injury problems during the Cousins era. Still, the best quarterbacks find ways to get it done, regardless of the circumstances. On the other hand, in all three of Cousins' seasons as the outright starter, he has thrown for over 4000 yards; he has had over 25 passing touchdowns; his completion percentage has sat around 67%; and, his rating has averaged around 97. These are all respectable numbers and he was the best option in free agency.
Brees may be the better quarterback but Cousins gives the Vikings an advantage in the long run. For the first time in his career, Cousins will be starting without any contract questions. Fans may see a more relaxed Kirk Cousins and the Vikings are built for a Super Bowl run.
Main Image Credit: Embed from Getty Images