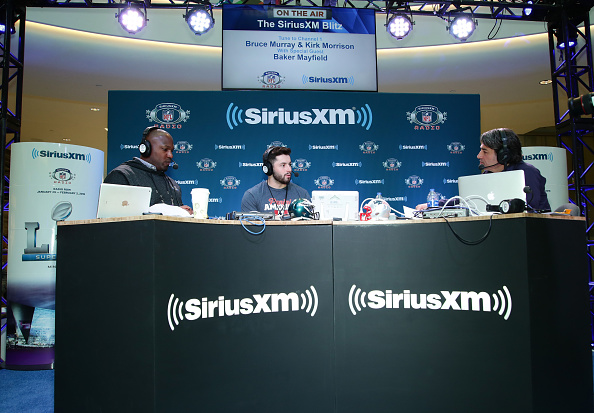 The NFL Draft has it's share of NFL caliber players coming out of the college ranks, and this quarterback class has the potential to be legendary. With five, or even six, quarterbacks that could be taken in the first round alone, the NFL has it's hands full trying to uncover the next Tom Brady or Joe Montana.
This class has a lot of top end talent but after that, there isn't much to it. Here is a quick rundown of the top seven quarterbacks in the NFL Draft.
7. Riley Ferguson, Memphis
The successor of Memphis' Paxton Lynch, the backup Denver Broncos quarterback, Ferguson has an NFL arm. His accuracy leaves some to be desired, but he was accurate enough to be lethal in AAC shootouts. Big arm, good scrambling ability and a decent head on his shoulders, Ferguson is the wild card guy who could be taken in the third or fourth round to be developed for the next couple of years. He has flashed a lot of potential that scouts like to see in young players.
Grade – 74
6. Rudolph Mason, Oklahoma State
A big armed cannon out of the Big 12, Mason is a gunslinger. He likes to throw deep and make the big splash play… perhaps a little too much. Many compare him to the likes of Ben Roethlisburger, and for good reason. Big Ben and Mason are built very much the same and have rocket arms. Mason's real delight and talent is his touch on a football. He can float a ball when it needs to be floated and zip it when the space is tight. Unfortunately, he isn't very mobile and that is important in the modern NFL. Could go late in the first round, but will most likely be taken early second round.
Grade – 76
5. Lamar Jackson, Louisville
The second most explosive player in college football. Heisman trophy winner in 2016. Lamar Jackson is a phenom athlete and one heck of a football player. Jackson has drawn some Michael Vick comparisons, even receiving praise from Vick himself who said Jackson was "Just like watching me, only bigger and faster." People are still concerned about his frame, he is a little under sized. His accuracy was inconsistent all career long. Threw six interceptions through the regular season before throwing four in the bowl game against Mississippi State. Should still go in the first round, somewhere after the top 10.
Grade – 77
4. Josh Allen, Wyoming
Josh Allen exploded onto the scouting scene last January when Bleacher Report draft analyst Matt Miller had him going 3rd overall to the Bears. Allen, wisely, elected to stay in college for another season, and despite dealing with a shoulder injury, completed his season very nicely in the Idaho Potato Bowl throwing for five touchdowns and following that up with a phenomenal Senior Bowl week. Scouts still aren't convinced about his accuracy, which was a career 56.2% in the Mountain West. However, he has flashed signs of big play making ability and teams are interested in that. Could go in the top 10 but is also the most likely to slip out of the top 20.
Grade – 78
3. Josh Rosen, UCLA
Josh Rosen has all of the tools you want to see in a quarterback. Big arm, accurate, mobile, alert. Then he has these other games where he looks completely the opposite or not quite right. Many scouts wonder if he really enjoys playing the game, and have compared him to the likes of Jay Cutler. However, if he does want to play the game, then Rosen will probably be the most gifted quarterback in this class. Blessed with natural skill, Rosen can be a superstar in the NFL with the right organization behind him. Will probably go in the top 10.
Grade – 80
2. Sam Darnold, USC
Sam Darnold really should have stayed in school another year. While his measurables and his highlight reels are filled with NFL comparisons and looks, he struggled transitioning from a phenomenal breakout season in 2016 to the spotlight in 2017. He turned the ball over a lot in 2017, 18 times to be exact, and tried to make things happen a little too much. Not a surefire pick but he has a clutch gene that NFL teams like to see. Definite top 10 pick.
Grade – 82
1. Baker Mayfield, Oklahoma
Baker has been my guy since midway through 2016. From a production standpoint, Baker stands alone. No one in college football produced like this man did. On tape, he is even better. Think of Johnny Manziel's mobility blended with Drew Brees' arm. That's who Baker Mayfield is. He's a grinder, his teammates love him, he's a natural leader, he's coachable. Baker is going to be the star out of this group. Looking more and more like he is a lock in the top 10.
Grade – 85
Main Imag Credit: Embed from Getty Images