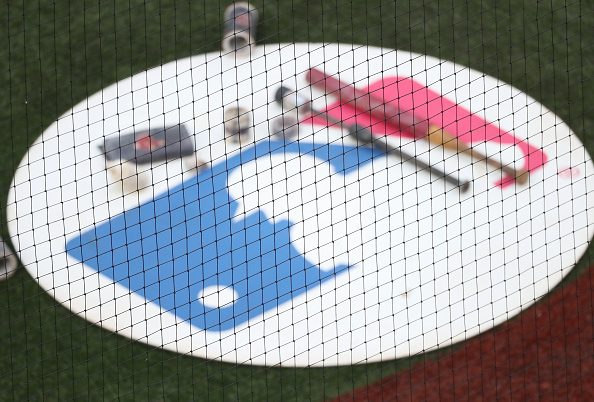 The American League pennant seems like it is primed to be a three team race between the Yankees, Red Sox, and Astros. All three teams made the playoffs last season, and improved  over the offseason. Here are my 2018 American League standings projections.
American League East
Yankees
Red Sox (Wild Card)
Blue Jays
Orioles
Rays
The Yankees/Red Sox rivalry will rekindle in 2018. The addition of J.D. Martinez will add that power threat to the Red Sox lineup. Obviously the Yankees lineup is stacked with both Giancarlo Stanton and Aaron Judge. The Red Sox/Yankees rivalry will be very fun to watch in 2018.
American League Central
Indians
Twins (Wild Card)
White Sox
Royals
Tigers
Look out for the 2018 Minnesota Twins. After making the Wild Card in 2017, the Twinkies seems primed for a run this year. I see them giving the Indians a legitimate run for their money this year. The Royals, White Sox, and Tigers are all in the midst of a rebuild, so this is a two team division. Although, the young White Sox will sure be fun to watch.
American League West
Astros
Angels (Wild Card)
Mariners (Wild Card)
Athletics
Rangers
The Astros are the clear favorite here again. Though the Angels and Mariners will be duking it out for second place. Los Angeles is going to be fun to watch this year with all their off season additions, however their pitching is going to prove to be a problem. Seattle also improved their already strong lineup, and has a nice balance of power and speed.
Wild Card
I currently have four potential American League Wild Card teams. For the obvious choice, I think whoever comes in second in the AL East, Yankees or Red Sox, will end up with one of the Wild Card spots. The second spot will be up for grabs between the second place team in the Central, Angels or Mariners, and the Twins.
Check out the 2018 National League projections here!
Main Photo: