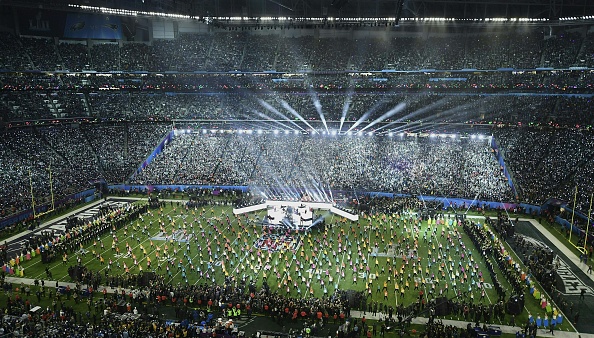 If you are like me, a football fanatic, your sports year revolves around the NFL. Autumn is my favorite season and the feel of Sunday games is second to nothing. However, that long six months of the NFL offseason is a horrible down time for hard core fans. So what do we do until August? Here are some of the better things to occupy a sports mind during the NFL offseason.
The Off-Season Moves
Well of course there is so much to watch during the NFL offseason. The New England Patriots were barely back in Massachusetts before defensive coordinator Matt Patricia was accepting an offer from the Detroit Lions to be their new head coach. This is just one of many moves that has and will happen in the off-season. Then of course, there is the draft and trade deadlines and contract extensions and negotiations to go through before the first pre-season game starts so there will still be much to talk about until then. Here are the top ten players to watch in the off season, according to LWOSports Ben-Ramos Salsberg!
MLB Spring Training
Even though the calendar still says winter, Friday February 23rd is the start of major league baseball spring training. Then just a little over a month later on March 29th the regular season will start. With 162 games in a season, it certainly gives much more opportunity to watch and go to games. Of course it is also a summer past time to take the family to a game on a hot day and enjoy all the perks of being at the ballpark. And by the time the playoffs are going on, bam the NFL offseason is already over. So it is a great band aide to get us through. But truth be told, of course baseball is great and America's past time. Here are some of the top projected exciting and talented rookies of the 2018 MLB season!
Golf Tournaments
Sure it isn't as rough and tough as the NFL but it is a great way to spend a Saturday or Sunday if you just want to relax at home. There is a wonderful group of young talent as well as seasoned veterans like Tiger Woods and Phil Michelson to keep you entertained. Again, this season goes right up and through the NFL offseason. So it can be used as another bridge.
World Wrestling Entertainment (WWE)
Let's be real, the WWE has not one but two of the longest running shows on tv. There is a lot of action and thrills, and if you have never been to a live event in person. You really should treat yourself at least once, it is a great experience. Since the shows are on every single week, you can always watch and have a great time doing so and be able to keep a schedule in your mind so you don't feel quite as lost with no NFL on Sundays.
Bonuses!
The NBA, NHL, NCAA basketball, and this year even the Olympics are other great sports venues to watch and enjoy. However all end well before NFL preseason so while they can be enjoyed, it is short lived sadly.
All joking aside, there are so many great and talented players and sports to watch. Even the most hard core fans will somehow make it across the barren desert of the NFL offseason to get to the preseason excitement. So enjoy my friends and we will see you next time.
Main Photo: