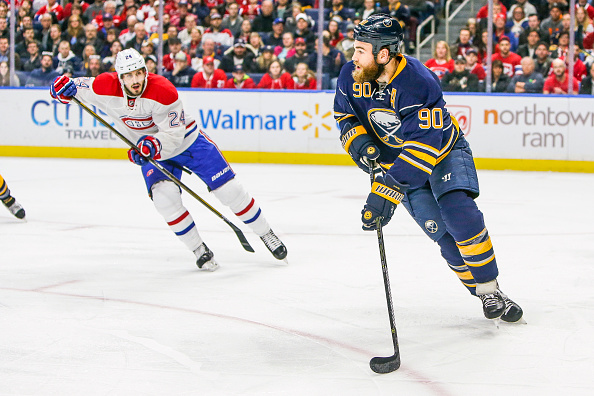 In a press conference on Sunday, January 7th, Marc Bergevin stated that despite the Habs poor record, they would still be pursuing a berth in this years Stanley Cup Playoffs. While he would like to believe that this is possible, this team is missing a couple of key pieces in order to make a serious run at the cup. Bergevin has yet to take any action to achieve this goal since he made this statement two weeks ago.
The Canadiens needs are clear and unfortunately, they have been obvious since Marc Bergevin took over the team back in 2012. While he has made some huge moves, in the meantime acquiring Jonathan Drouin and Shea Weber in two of the biggest trades over the past two seasons, he still has yet to make the move everyone is waiting for: acquire a number-one centre. If Bergevin seriously wants to make the playoffs this season, he needs to make a move, and fast. There are options available, within the organization and through trade. Here are three moves that could help the Habs reach the playoffs this season.
The Bergeplan: Time for Marc Bergevin To Execute
Trade for Ryan O'Reilly
The Buffalo Sabres are tied for last in the NHL this season and will definitely be sellers at the trade deadline. They have one of the best two-way centres in the game in Ryan O'Reilly, and he is someone that Bergevin should target. With prospects like Casey Mittelstadt and Rasmus Asplund on the horizon for the Sabres, O'Reilly appears to be expendable. The Habs could look at moving a first-round pick, as well as prospects such as  Michael McCarron and Cale Fleury to acquire him.
With faceoffs being such a key part of the game, and the Habs currently sitting 22nd in the league with a win percentage of 48.7%, picking up O'Reilly would be a move that would pay instant dividends for the Habs. O'Reilly's ability to win face-offs are second to none, as he is sitting on top of the NHL right now with a 61.4% success rate. This would, in turn, give the Habs better possession numbers, as they would have a better chance at starting play with the puck, rather than chasing it.
Call Up Nikita Scherbak
Nikita Scherbak has been on fire for the Laval Rocket in the AHL. His vision is elite and could be a great fit in the Habs top-six. Putting him on a line with Alex Galchenyuk and O'Reilly (if they were to acquire him) would give the Canadiens a potent second scoring line. Once again O'Reilly's elite ability to win face-offs comes into play here, as the Habs could put this line out there for most offensive zone face-offs, gain control of the puck, and allow these highly talented forwards the opportunity to create more offence.
Trade for John Tavares
Trading for John Tavares would instantly make the Habs a cup contender. It would also come with a hefty price tag. Many Habs fans would wonder if the team would be better off waiting until he becomes a UFA on July 1st and use the assets in which you would trade for Tavares on someone else to help the team. This may be true, but if Bergevin is serious about making a push for the playoffs this season, this is a move that would have to be made.
The Islanders don't have to trade Tavares, and surely would most likely rather re-sign the superstar forward. But they also have to feel the pressure of him becoming a free agent this summer. With no contract talks to date and the trade deadline approaching, this could be the time the Islanders start listening to offers for Tavares.
If you look at the Islanders roster, they are not far away from playoff contention themselves, however, they could use some help with defence and goaltending. Any proposal the Habs send the Islanders for Tavares would have to involve Max Pacioretty, considering the Islanders are not rebuilding and they would certainly want a highly talented NHL roster player in return.
Montreal has promising goaltender Charlie Lindgren in the minors, who looked phenomenal when he was recalled earlier this season, but as long as Carey Price is between the pipes, he will never be more than a backup in Montreal. A proposal of Pacioretty, Jeff Petry (if he agrees to move his no-movement clause), Lindgren, plus a first and a second-round pick, could be enough to get the deal done.
Conclusion
With Bergevin's inability to acquire a top centre since taking over the team in 2012, it's hard to envision him being able to acquire two before the trade deadline. Yet, its what needs to happen if the Habs want to turn their season around and make a serious push for the cup. The deadline is fast approaching and the Habs sit nine points back of the final wild-card spot. A move needs to be made sooner rather than later and if not, the Habs can kiss their slim playoff hopes good-bye.
Image Credit:
Embed from Getty Images