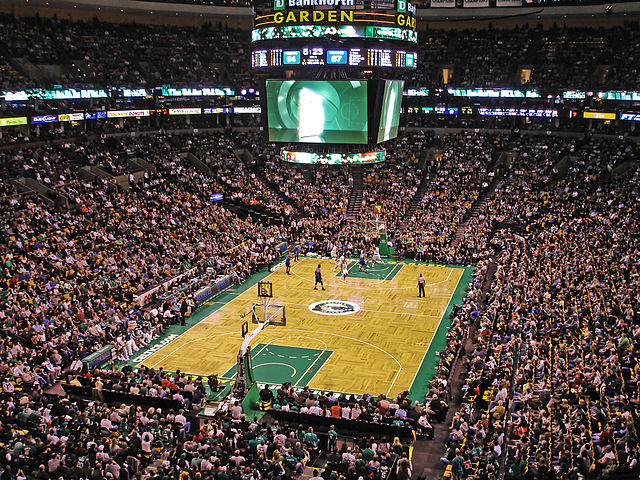 The NBA has done a great job over the last couple of years having a great slate of games on Martin Luther King Day. This year was no exception. The Golden State Warriors took on the Cleveland Cavaliers for a Christmas Day re-match. Chris Paul returned to Los Angeles to take on his former team, the Clippers. Let's take a look at the other intriguing matchups for the rest of the week.
NBA Games to Watch: January 16-19
When: Wednesday, January 17th
Time: 9:30 PM
How to Watch: ESPN WatchESPN
The Nuggets take on the Clippers in a big Western Conference game. As of today, this a match-up of the eighth and ninth seed. The Nuggets own a half a game lead over the Clippers. These teams are going in opposite directions. The Nuggets have lost four of their last five but have a game against the Mavericks on Tuesday. The Clippers have won four in a row to get back to .500 before their game with Houston. This is the first meeting between these two teams and whoever can win this game will go along way in tie-breakers at the end of the season.
When: Thursday, January 18
Time: 7:00 PM
How to Watch: TNT
The 76ers travel to Boston to take on the Eastern Conference leaders Celtics. The 76ers and Celtics met last week in London where the Celtics won 114-103. The Celtics snapped the 76ers four-game winning streak. The 76ers are a game and a half from the eight seed. The 76ers are a young team that is fun to watch. The Celtics have been the best team in the Eastern Conference this season. The Celtics own a 2-0 record this season against the 76ers this season.
When: Thursday, January 18
Time: 8:30 PM
How to Watch: TNT
This game is between two division leader. The Timberwolves come in leading the NorthWest division at 28-16 and the Rockets are leading the SouthWest division at 30-11. The T-Wolves are coming in hot on a four-game winning streak and playing well with a hot Karl-Anthony Towns. The Rockets have a three-and-a-half game lead over the T-Wolves in the standings. Chris Paul has led the Rockets to a three-game winning streak without James Harden. This is the first matchup of these Western Conference heavyweights. Without James Harden, it will be interesting to see how the Rockets will handle the young T-Wolves.