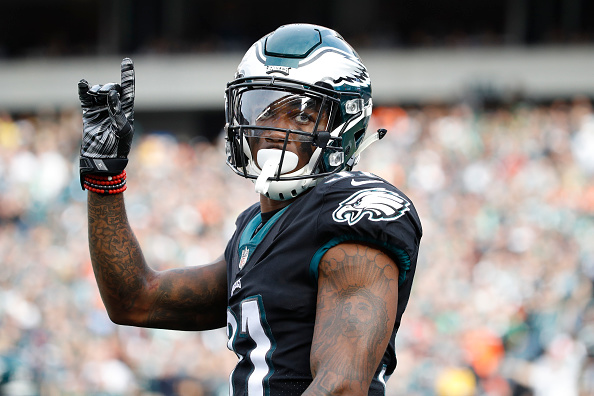 We're past the Wild Card round in the 2017-2018 season, and the playoffs are in high gear. There arefour games this weekend, two on Saturday and two on Sunday. We'll go through and makes predictions to see who will play in their respective Conference Championships.
NFL Divisional Round Playoff Predictions
The first game on Saturday will feature the defending NFC Champions and the Philadelphia Eagles. These two teams already met once this year, but that meeting included Carson Wentz. This one, unfortunately will not feature the MVP contender. Instead, it'll feature Nick Foles. With Wentz out, this makes the Eagles a lot less potent on offense. In fact, they are the first team ever to be regarded as an underdog at home in the playoffs.
The Falcons just barely squeaked into the playoffs, knocking off divisional foe Carolina in Week 17. With that said, the Birds have come alive as of late, and beat heavily the favored Los Angeles Rams in the wildcard round. They are the defending conference champs, so do not take them lightly. We can be sure that if there's any lead close to 28-3 for Atlanta, they've learned their lesson previously.* Everyone can expect a high scoring game that'll be worth tuning in for. Because of their recent success, give me Atlanta.
Prediction- Falcons fly 34-30
Despite the reports lately, the Patriots are still the Patriots. With that said, Tom Brady is still Tommy Terrific and Bill Belichick is still a coaching mastermind. They are definitely focused on title number six for Brady and Belichick. If you could compare this match-up to any singular movie, it would be Star Wars. Brady is Vader, Belichick is Darth Sidious and the Patriots are the Galactic Empire.
That brings us to the Titans. Going into Foxborough and winning is hard enough, let alone winning in January. In this case, that would make the Titans the Rebel forces, except Marcus Mariota is not Luke Skywalker. As much as the Tennessee Titans scratched and clawed to get into the playoffs, it ends here for them. We can't see them beating New England at home, unless the football gods decide it's time for a miracle. But, at least we witnessed a self touchdown by Mariota in these playoffs.
Prediction- Patriots wipe out Titans 41-14
The Steelers received some very good news this week. Star wide receiver Antonio Brown will play after injuring his calf earlier this year. With Brown coming back, this give the Steelers so much more firepower on an offense that also includes Le'Veon Bell and Ben Roethlisberger. With that said, it won't come easy for Brown, who will be shadowed by Jalen Ramsey. The last time we watched these two teams match up, Big Ben was picked off FIVE times, two of which were pick-sixes. Because of this, I don't believe in the Steelers.
What a story the Jaguars have been. Their defense is one of the best in the league, especially in the secondary. Jalen Ramsey has proven week in and week out that he's for real. With that said, the Jags will have to lean on Leonard Fournette and the run game to open things up for Blake Bortles. Also, if they can get stops on defense, they can definitely win this ballgame. All we have to do is believe in Bortles.
Prediction- Steelers become prey at home, Jags win 28-24
The Saints have some work to do. With that said, it helps to have one of the greatest quarterbacks ever, an ultra potent run game, and a solid defense. The Saints need to lean on Alvin Kamara and Mark Ingram heavily. The more they can wear down an elite Vikings defense, the better off they'll be. We watched them barely squeak by Carolina at home, so they'll have to play near perfect in order to knock off the Vikings at home.
The Vikings have a very legitimate shot to do something no other playoff team has done, and that's play in their home stadium in the Super Bowl. With an elite defense taking charge, and Case Keenum playing out of his mind, the team is definitely fun to watch. Also, this is a team who lost their first-string quarterback, Sam Bradford and their top running back, Dalvin Cook very early. They were predicted to do nothing without them. Well, they're here, and they're the best team in the playoffs not named New England.
Prediction- Saints beat Vikings on a late field goal 34-31