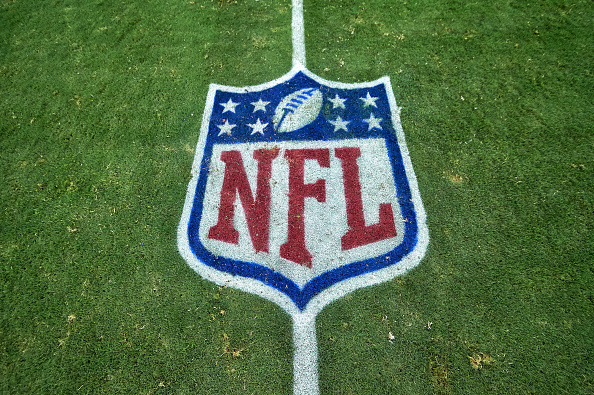 Playoffs season is upon us, it's time for some win or go home football. Tomorrow, kicks off Wild Card Weekend with some thrilling matchup's. Here are my predictions for both Saturday and Sunday of Wild Card Weekend.
Saturday January 6
(5) Tennessee Titans at (4) Kansas City Chiefs, 4:35 ET
The Chiefs enter Wild Card weekend riding a four game winning streak, finishing off their regular season with a record of 10-6. Tennessee (9-7) snuck their way into a Wild Card spot with a 15-10 Week 17 victory over the Jaguars.
It's Derrick Henry's time to shine, as the Titan's will be without starting running back Demarco Murray. Henry and quarterback Marcus Mariota will have a juicy matchup, as the Kansas City defense has allowed 365 yards/game and 21 points/game.
Chiefs rookie phenom running back Kareem Hunt has returned to his stellar early season form. Although, the Titans have only allowed 88.8 rushing yards/game and five rushing touchdowns this season. Quarterback Alex Smith and speedy receiver Tyreek Hill will be in for a favorable matchup as Tennessee has allowed 239 passing yards/game this season.
Prediction: Alex Smith and his receiving core; Ty Hill and tight-end Travis Kelce, are going to end up taking over this game. Chiefs 24, Titans 14
(6) Atlanta Falcons at (3) Los Angeles Rams, 8:15 ET
The Falcons, one of three NFC South teams in the playoffs, avoided the Super Bowl hangover. With a record of 10-6, Atlanta snuck into the final Wild Card spot. The Rams are one of the biggest surprises in football this season. They finished the regular season with a stellar record of 11-5 and won the NFC West.
The
Jared Goff
and
Todd Gurley
led Ram's offense is the highest scoring unit in football, averaging just under 30 points/game. Gurley has played some MVP type football, as he led the league in touchdowns (13), and ran for a total of 1,305 yards. Goff has also made some major improvements in his second year in the league, throwing only 7 INT's, with 28 touchdowns, and 3,804 passing yards.
Matt Ryan
followed up his 2016 MVP season with more of an average 2017 season. He threw for 4,095 yards with 20 touchdowns and 12 interceptions. Despite playing in 16 games,
Julio Jones
only has three touchdown receptions. The Rams defense has been beatable, so look for Ryan and Jones to connect often.
Prediction: The Los Angeles offense; Todd Gurley, will prove to be too much for the Falcons defense in this shootout. Rams 42, Falcons 38
Sunday January 7
(6) Buffalo Bills at (3) Jacksonville Jaguars, 1:00 ET
Thanks to
Andy Dalton
and a Bengals victory, the Bills have advanced to the playoffs for the first time since 1999. Though not all credit can be given to the Bengals win as the Bills have been playing better of late, winning four of their last five. Jacksonville rose this season as well, clinching their first playoff berth since 2007, finishing with a 10-6 record.
The Jaguars defense is one of the very best in all of football, they are second in the league with only 16 points allowed/game. Rookie running back is a stud and is the focus of this offense. Playing in only 13 games, Fournette had 1,040 rushing yards and nine touchdowns. The deciding factor of this Jags offense will be the play of quarterback
Blake Bortles
.
Bills running back; and the focus of their offense,
LeSean McCoy
is questionable going into the game. McCoy has 1,138 yards and six touchdowns this season. If McCoy is unable to go, Buffalo will likely rely on quarterback
Tyrod Taylor
and their passing game. Despite being benched Taylor has played well this season, throwing only four interceptions. The Bills defense will be a factor as safety
Jordan Poyer
has five interceptions this season.
Prediction: Without McCoy, the Jags defense will shutdown the one dimensional Bills offense; though the Bills defense will keep it a game. Jaguars 27, Bills 14
(5) Carolina Panthers at (4) New Orleans Saints, 4:40 ET
The is the premier matchup of the weekend as the Saints and Panthers are tied atop the NFC South at 11-5. The Saints won the division, as they were victorious in Week 17. The Panthers on the other hand, fell to the Falcons in their Week 17 divisional battle.
The Saints offense is almost unstoppable, led by veteran quarterback
Drew Brees
, and a running back duo of
Mark Ingram
and Rookie of the Year finalist
Alvin Kamara
. Ingram and Kamara are the first running back tandem in NFL history to both have 1,500 yards from scrimmage in a single season. They have also scored a combined 25 touchdowns.
The Panthers success is dependent on the play of quarterback
Cam Newton
. Newton has thrown for 3,302 yards and 22 touchdowns, and has ran for 754 yards and six touchdowns. The problem with Newton is that you don't know which Cam is going to show up, as he has also thrown 16 interceptions on the season. A big boost in Newton's play could come from a monster game from rookie dual threat running back Christian McCaffery.
Prediction: The Saints solid secondary will lock down Newton and the passing game. New Orleans' offense will be too much for the Panthers defense in this shootout in NOLA. Saints 31, Panthers 21
Check out fellow Shiree Howard's "Who's In and Out?" Wild Card Weekend edition
here
!
Main Photo: