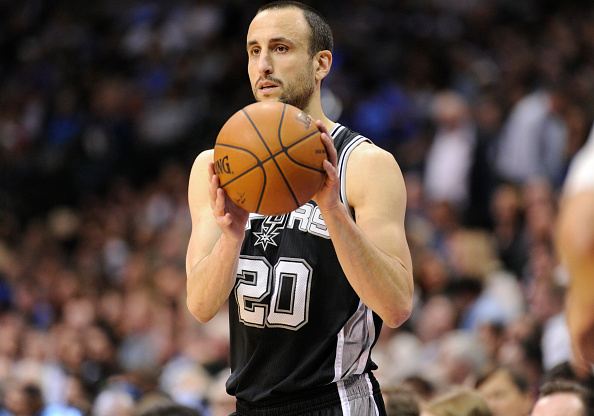 Ginobili's Greatest Games
Manu Ginobili, four-time NBA champion with the San Antonio Spurs, is still out on the court
hitting clutch shots and winning games at the grand old age of 40.
The Olympic Gold winning guard with Argentina recently rolled back the years with his
second game-winner of the season, laying up two crucial points against the Dallas Mavericks to hand Spurs the win. Even without the team's true superstar, Kawhi Leonard, Gregg Popovich's San Antonio have rolled on and continued to be a force in the Western Conference.
A mixture of supreme coaching prowess, a LaMarcus Aldridge renaissance and veteran Ginobili gluing things together on and off the court sees the Texan team intriguing outsiders for the title. With Kawhi back, Spurs should make reigning champions Golden State Warriors nervous and a tempting free bet for those looking for a potential title dark horse to back.
So, with Manu in this sort of form, we look at a few other great games from the South
American.
May 29, 2014 Game 5 Western Conference Finals vs. Thunder
"Los Angeles Lakers vs. San Antonio Spurs" (CC BY 2.0) by Katie Haugland Bowen
San Antonio were close to being knocked out the postseason after two blowouts at the hands of the Oklahoma Thunder on the road. Having failed to beat an OKC side it was looking like 2012 all over again.
However, Ginobili calmed fears with a superb all-round performance, finishing the crucial
clash with 19 points and 6 assists in a terrific win that set the tone for the championship
triumph to come over the LeBron James led Miami Heat. Then 36 years old, the Argentine
was superb during that hard-fought series.
April 27, 2011, Game 5 first round vs. Grizzlies
At the end of the 2010/11 season, the Spurs had the league's premier record but began to leak at the end. During the season finale, Ginobili broke his arm against the Phoenix Suns. The Memphis Grizzlies won three of the first four games of the series, but Ginobili wasn't giving up easily.
He returned and recorded 33 points, six rebounds, six assists and four steals with a broken
arm, a truly incredible feat.
March 28, 2010, at Boston
A nationally broadcast cross-conference matchup in which Ginobili hit a wild buzzer beater
and put Boston Celtics' Kevin Garnett "on his keister" with a strong block.
This game was slap bang in the middle of Ginobili's prime and was putting up potential MVP
numbers for a whole month with wins over the Los Angeles Lakers, Cleveland
Cavaliers, Celtics and Orlando Magic, all the contending teams of the time.
A true great and future NBA Hall of Famer, even in his twilight Ginobili is producing great
performances.
Main image credit:
Embed from Getty Images