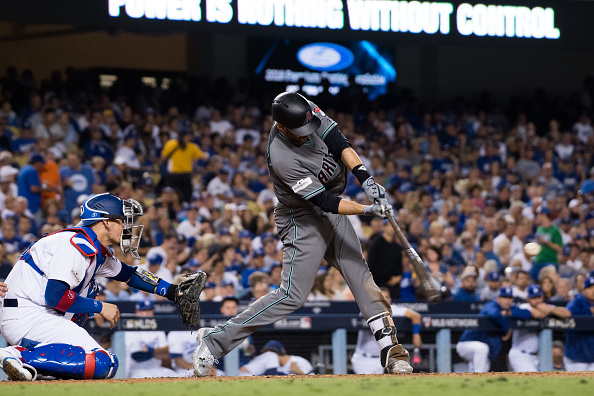 Post Winter Meetings, there are still some big name free agents on the market. Many relievers have been signed, however as far as position players it has been pretty quiet. Here are five free agents still out there that are in line for a big pay day.
The Cubs traded for Davis at the beginning of the 2017 season. He solidified the back end of their bullpen picking up 32 saves in 33 opportunities. Since becoming a full-time reliever in 2014, Davis has posted a 1.47 ERA in 239.1 innings. Davis is the best closer and the best reliever on the market. Look for a team like the Nationals or a return to the Cubs for the reliever.
Arrieta is set to hit free agency for the first time since winning the 2015 Cy Young. That year he won 22 games and posted a 1.77 ERA. However, he has come back down to earth a bit as he has won a combined 32 games the past two years. The Rangers and the Phillies are rumored to have interest in the right hander.
Lorenzo Cain is arguably the best defensive center fielder in baseball today. He is very valuable offensively as well. Cain can hit for average, has some pop, and can steal a base when needed. Cain is an above average glove in center, and is a career .290 hitter with 151 doubles. The centerfielders asking price is said to be very high at the moment – asking for a four year deal – however the Blue Jays have shown some interest.
Despite his poor World Series performance, Darvish is arguably the best starting pitcher on the free agent market. Before being traded to the Dodgers, Darvish pitched for the Rangers in all five previous seasons. In three of his five years in the league, Darvish has struck out 200 or more batters. Both the Twins and Astros have shown interest in Darvish.
Martinez is the biggest bat on the market. He was a huge part of the Tigers lineup in the three years he spent there. He hit a combined .300 with 99 home runs, and 285 RBI. Before the 2017 deadline, Martinez was traded to the Diamondbacks. He hit 45 home runs and drove in 104 RBI in a career year. Martinez has said that he would prefer to be signed as an outfielder. The Red Sox have indicated that signing the slugger is one of their priorities this offseason.
Main Photo: