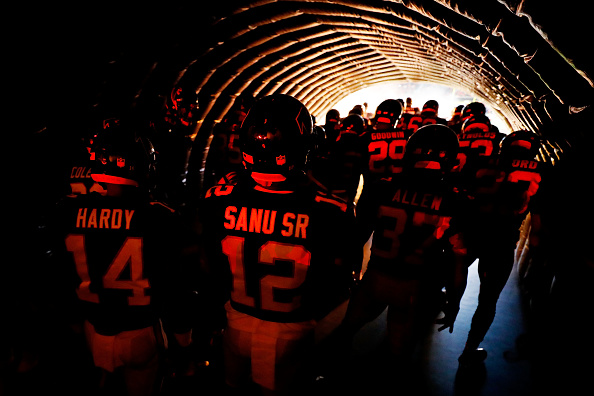 Another NFL weekend is upon us which means the Falcons are here to give you heart attacks. The Atlanta Falcons (6-4) face the Tampa Buccaneers (4-6) in a critical divisional match up. The Falcons are looking to continue their playoff push as they head into a rough conference slate as the Bucs are desperately looking for their first NFC South win. While it may look like a cake walk because the Bucs are without quarterback Jameis Winston among other players, every division game in the NFC South is important. Here are 3 things the Falcons must do to keep their winning streak going:
1. Take to the Skies
Tampa Bay is ranked 30th in pass defense. The key for Matty Ryan is to pass the ball over their heads. Although, the run worked at times against the Seahawks last week (30 rushes, 89 yards). The Seahawks run defense is elite (9th in the league) and Tampa Bay's is not far behind (13th in the league). Rushing yards may be hard to come by. Atlanta needs to stop the interior rush because most of Tampa's sacks have come from tackles Gerald McCoy (5 sacks) and Clinton McDonald (3 sacks). The offense has been clicking recently and should continue as the Falcons get into the home stretch of the season.
2. Make them Run
Tampa Bay is also ranked 30th in rushing offense. Shut down their passing game and make the Buc's win with running back Doug Martin.
3. Prevent Big Plays
Although Ryan Fitzpatrick is not the best QB, Tampa still has weapons in tight ends Cameron Brate and OJ Howard and receivers DeSean Jackson and Mike Evans. Jackson still has the speed to burn you deep and Evans can win jump balls against Atlanta's relatively short corners (Desmond Trufant is 6'0, Robert Alford is 5'10). Big plays are plays of 15+ yards, the less big plays the Falcons give up, the greater their chance of winning.
Main Photo: