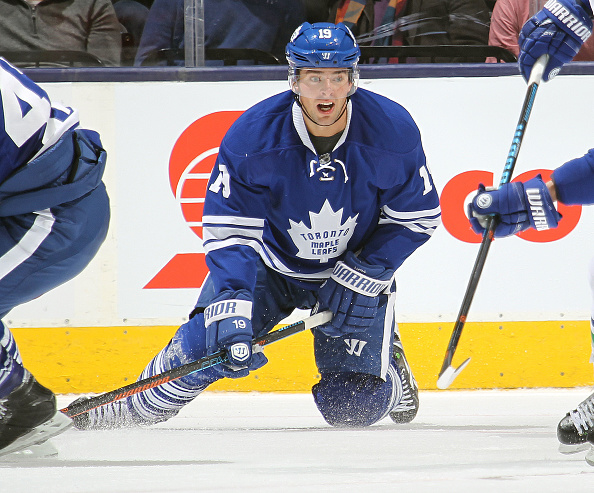 It's been quite a while since we've seen Joffrey Lupul skate with the Toronto Maple Leafs and it doesn't look like they have any plans for his return. He missed the last 31 games of the 2015-16 season after undergoing a sports hernia surgery. Lupul has not played an NHL game since Feb. 6, 2016. The 33-year old veteran failed his physical with the club on the first day of training camp. However, he remains confident that he's ready to play. Lupul posted a picture of himself snow boarding on last Sunday and also further commented to say "I'm ready.. Just awaiting the call".
The Lupul Loop: Whats Next for Joffrey Lupul?
It's obvious both the left-winger and Toronto are ready to move on. However, now that, that has been established, where could a player like Lupul land? Well he still thinks he can score. Given his track record, if that's still true, he would be a massive pick-up for a team in need of offensive reinforcement. Still, questions remain in the back of a lot of hockey fans heads. Are the leafs really just trying to pull a fast one? Or was Lupul truly not in good enough condition to play?
Well, odds are we wont find out for a while, until we hear from the NHL on the results of their independent medical exam and maybe not at all for that matter. One thing is for sure though, the Leafs are cutting ties with their ex-alternate captain.
What's next for the Maple Leafs?
There isn't much work to be done right now for the Leafs about this, especially if you have a general manager like Lou Lamoriello in the front seat. Things seem to be going pretty well right now for the club. They seem fine going in the direction of young talent and maybe adding a few veteran guys to fill in the gaps. They brought Brian Boyle in before the trade deadline last year and it turned out to be a great move and now they have Patrick Marleau who is poised to be a major difference maker.
Lamoriello would probably like to see this get dealt with as quickly and easily as possible. However, tushing this wont be an option he will opt for. Taking time to sit before making a risky move is what he thrives on as a general manager. Just look at how he handled Nathan Horton's contract when he was traded from the Columbus Blue Jackets for David Clarkson back in 2015. The Leafs look like they have a plan in place for the future. Hopefully, for Joffrey Lupul's sake, he has one too; because their plans probably don't involve him.
Main Photo:
Embed from Getty Images