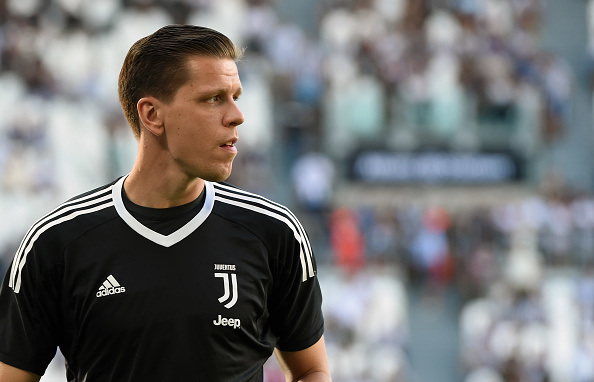 Wojciech Szczesny Sale Another Mistake
Earlier in this latest transfer window, Polish goalkeeper Wojciech Szczesny completed a €12.2 million move from Arsenal to reigning Serie A champions Juventus.  The former Arsenal goalkeeper had previously spent two seasons on loan to Serie A giants AS Roma, after he lost his place to Petr Cech.  Now that that the Premier League is well under way, here are four reasons Arsenal fans should be concerned with this transfer as a poor decision from their club.
Cech's Decline, Szczesny's Improvement
While Cech's Chelsea career was laden with trophies and accolades, his Arsenal move has not been as fruitful.  He was also part of the squad who's 5th place finish saw the Gunners concede 44 goals and miss out on Champions League football for the first time in 20 years.   Notably, his save percentage has dropped from 76.9% and 76.7% during Chelsea's last two seasons in which he was the starting goalkeeper, to 76.2% and then 75.5% in his first two seasons for the Gunners.  More telling, his goals allowed per game have gone from 1.00 and 0.71 to 0.91 and 1.06 in those same years.  Not that these numbers are horrendous, but they only show Cech is declining.  On the other hand, Szczesny has been Roma's starting keeper for the last two seasons, helping them finish second in the league last May and garnering the most clean sheets.  In addition, Szczesny had a 75% save percentage over those two seasons, with only Milan's Gianluigi Donnarumma and Juventus legend Gianluigi Buffon managing better. 
Cech's Age
Even though some goalkeepers seem to "get better with age" like Gianluigi Buffon, some do not age as well.  And Petr Cech is one of them.  The numbers, though close, say that Cech is on the decline and Szczesny is on the rise, but the Czech Republic veteran is 35 years old, whereas the Pole is only 27.  It is remarkable that Arsenal let Szczesny leave the club for a relatively small fee when he is one of the best and youngest keepers around.  Loaning the shot-stopper out to Serie A, where he could gather first-team experience was actually brilliant from Arsenal.  No doubt that at the time of Cech's arrival, Szczesny was not ready to be the first choice keeper.  But now Juventus have seen the potential in him, letting Neto leave and bringing in Szczesny as the club's future keeper.    
The Back Three Experiment
Some may recall Arsenal converting to a variation of Conte's 3-4-3 formation at the end of last season.   Wenger's men have started the new campaign the same way, but it has been disastrous.  Defeats in two of their opening three games and a total of 8 goals conceded.  The way to create goal scoring chances against an opponent using a back-three is to work the space out wide behind the wing-backs and then crossing the ball.  Cech's worst attribute as a goalkeeper is how he handles crosses.  Arsenal's opening game against Leicester perfectly illustrated this.   For Leicester's first, he went chasing a cross that looped far behind his far post and when he didn't get to the ball, it was headed back for Okazaki on a platter.  On the second, Cech again went for a ball he was not going to reach and it was an empty net for Jamie Vardy.  Vardy's second was embarrassing as he ghosted right in front of Arsenal's zonal marking on a corner and Cech was caught flat-footed.   More recently, Liverpool wingers Mohamed Salah and Sadio Mane terrorized the wide areas at Anfield as the Reds put four past a helpless Cech.  Not only is the back three not suited to Arsenal, it is certainly not suited for Petr Cech.      
Not Many Options Out There
With Cech's prime playing days running out fast, Arsenal gave themselves another headache by selling Sczcesny.  Top keepers are hard to come by and not many want to play the backup role.  Not only are they difficult to find, but Szczesny has the experience the Gunners would be looking for, having played in the Premier League before, Serie A, and the Champions League.  Some may point out that Arsenal already have a number two goalkeeper in David Ospina.  However, the problem is that David Ospina is remarkably similar to Petr Cech… but worse.  Like Cech, the Colombian struggles heavily with crosses and anything in the air.  He may make an acrobatic, unbelievable stop now and then, but Arsenal fans know Ospina's positioning is consistently poor and that he does not always make the saves he should.  Unless Arsenal has a young prodigy goalkeeper in their academy, then selling one of the best relatively young keepers in football could prove costly. 
Recap
To sum up, Arsenal will no doubt regret selling Wojciech Szczesny because of his growth, Cech's age, the 3-4-3 system, and the lack of available young keepers.  Kicking the can down the road of finding a new goalkeeper will come to haunt the Gunners, as they may face Szczesny in a few years, wearing a Juventus kit.
Sources:
http://scores.nbcsports.msnbc.com/epl/players.asp?player=18272
http://www.espnfc.com/story/3154621/wojciech-szczesny-completes-transfer-to-juventus-from-arsenal
Main image credit:
Embed from Getty Images