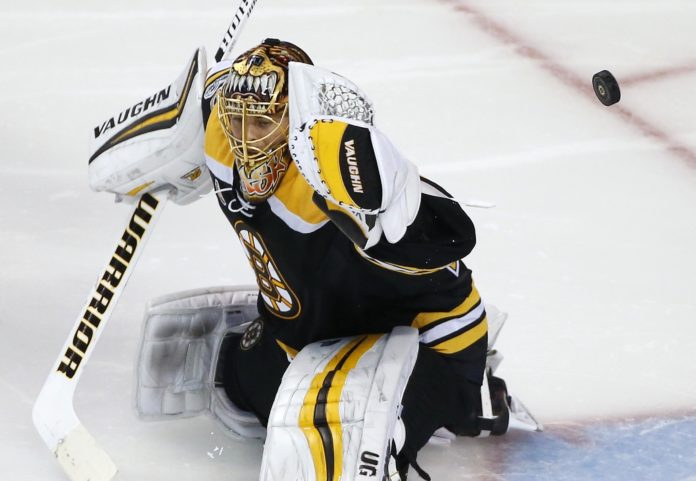 Despite the Boston Bruins' youth movement, goaltending is still the main concern for this year's squad. With a host of talent on the roster, veteran goalkeeper Tuukka Rask is ready for another season. The Bruins qualified for the playoffs last year after a two year absence. With this group, are the Bruins ready to take it to the next level?
Time will tell. The Bruins have made a commitment to go young. Bruce Cassidy took over last year for a fired Claude Julien. With a fresh outlook and young talent the Bruins should make the playoffs and hopefully get past at least the second round.
Goaltending Remains a Big Concern for Boston Bruins
But do the Bruins have what it takes? Nashville came within one goal of being Stanley Cup Champions. The Penguins, behind Matt Murray, won their second Stanley Cup in two years. This is where the Bruins must look in the mirror and ask themselves if they can compete with Nashville and Pittsburgh.
When you make a commitment like the Bruins, did young players make a lot of mistakes. Mistakes happen no matter if you are a veteran or rookie. Sidney Crosby still makes mistakes. The only trouble is the average fan doesn't see them.
Rask is entering his eighth season as the Bruins' full-time goalie. He played in 65 games last year, compiling a 37-20 record with five ties and a 233 goals against record. Not to mention eight shutouts. Performances like that are good for any NHL team. But since the Bruins loss to the Blackhawks in 2012, he hasn't won a postseason round.
Back-ups
Committing to a youth movement was the best possible idea the Bruins could do. The key to advancing in the playoffs is resting Rask. Overall, he ranks No. 14 according to Sports Illustrated. Pretty good company to be in. Sixty games and the playoffs plus overtime takes its toll on a goaltender. Two capable backups, Zane McIntyre and Anton Khudobin, provide depth.
Khudobin had a solid season last year, going 7-6 with a 2.64 goals against average. With young defensemen on the roster, rotating the goalies could be the key for the Bruins advancing in the playoffs. With young blue liners Charlie McAvoy, Jakub Zboril, Rob O'Gara, plus veterans Kevan Miller, Torey Krug, Zdeno Chara,and Adam McQuaid, Rask should have plenty of help.
One thing the young Bruins did learn from last year was experience. Despite losing to the Senators in five games, experience is the best teacher. If Cassidy rotates his goalies and cuts down Rask's playing time the Bruins should have a great season. Otherwise goaltending will still be an area of concern.