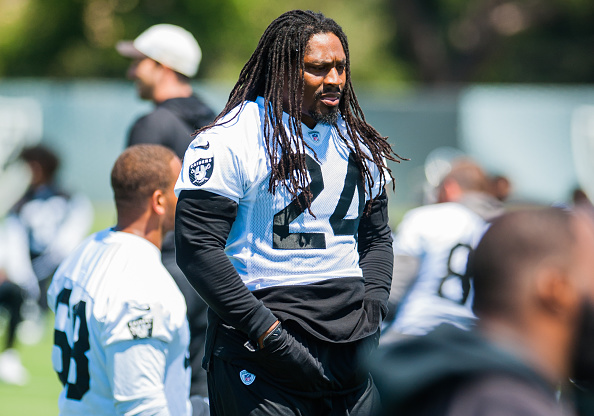 We're into that time of year again. Late July into early August is when fantasy football starts to heat up. If you're a die-hard, you've already been crunching stats, reading news, and hopefully looking at all the articles on this site to prepare. Training camps are in session and constantly checking Twitter for the latest updates is a normal part of any downtime.
The Top 4 NFL Players Being Over-Drafted
It's also the time of year in which the ADP starts to change, reflecting the outcomes of mock drafts too numerous to count. In this article we examine some current ADP trends. When some players move up the draft board quickly due to hype, they end up out of the range of being able to return the projected value of their pick.
All drafts have capital. If you're in a snake draft, your picks are your capital. If you're in an auction league it's your dollars. Either way, maximizing value for each pick or each dollar is key to putting together a competitive team.
Let's get to the trends.
Beast Mode is currently being drafted as the 20th pick off the board. That currently places him as the tenth highest draft running back.
The Oakland Raiders have already publicly hinted that they were planning to limit Lynch's touches to under 200. That's somewhere in the 10-12 touches per game range. He's also 31-years-old and hasn't taken a snap in the NFL in a full season. This means his projected ceiling is limited by workload, age, and the possibility of injury. None of these are endearing thoughts about your second round pick.
Running backs being taken after him include; Lamar Miller, Isaiah Crowell, and Joe Mixon. Two of those three are workhorse backs, and Mixon could be before the middle of the season.
There is no doubt about Brady's value or his body of work on the field. He led a fantastic comeback to win the Superbowl last season. His team has surrounded him with even more weapons to help feast upon his offensive prowess.
His current ADP has him at the beginning of the third round. He's being taken as the second quarterback off the board. Looking at last season's scoring stats for fantasy, he was 15th in points from the position on NFL.com based on default NFL-Managed scoring. He was 8th overall from the position based on a six-point scoring system for Yahoo.
I cannot fathom taking Brady, who I'm not projecting to finish in the top five quarterbacks this season, in the third round. There are better values for a pick that high.
Hopkins is currently being taken at the beginning of the third round. Once upon a time, this would be an ideal place, if not a bargain, to draft him at.
His regression last season was directly linked to poor quarterback play from Brock Osweiler. The season will probably start with Tom Savage handling the signal calling. The sample size is too small to adequately predict how efficient Savage can be. The fact that DeShaun Watson is waiting for his shot, doesn't help clear things up either. That leaves us with a question mark about how much of a playmaker Hopkins can be. Last season he finished with 954 yards and only 4 touchdowns.
Players being drafted behind him are; Terrelle Pryor, Sammy Watkins, and Demaryius Thomas.
Everybody loves some Gronk in their line up. When he suits up and plays, that is. No one likes dropping a high round draft pick, or WR1 money in auctions, only to see him hurt and not producing.
Paying a big capital for a tight-end is tough because most rosters don't have more than two and the second one is usually out of the TE1 conversation. If you're spending the high-capital you have equally high expectations about production. Gronk is a difference maker when he's on the field. Last season he only managed to play eight games and total 540 yards and three touchdowns.
Gronkowski's current ADP is the 10th pick of the second round. Travis Kelce is going in the early part of the 4th.
Main Photo: