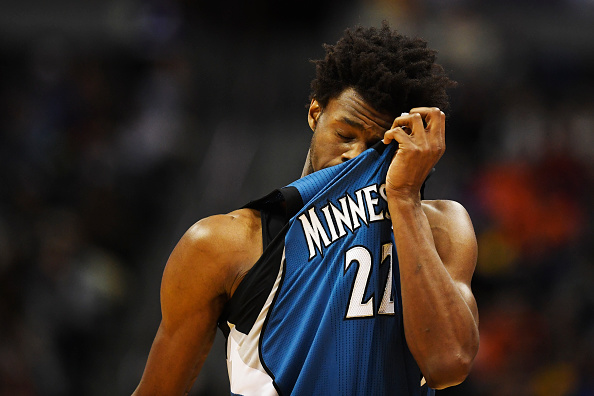 3 Reasons the Minnesota Timberwolves Are Not Contenders
The Minnesota Timberwolves have caught everyone's eye this offseason. Whether for their young core, the Jimmy Butler trade, or the fact that most of the 2012-13 Bulls roster is linked to the Wolves in some way, they're a team to keep an eye on. However, they're just not yet ready to contend. Here's why:
Western Conference
The Western conference was already loaded with talent, and now they've added more. Chris Paul and James Harden are a duo to fear in Houston. Paul George can return Oklahoma to a top four seed. You never count out the Spurs. We don't even need to talk about the Warriors, who've upgraded their roster. Lastly, other teams have added loads of talent to, such as the Denver Nuggets, Los Angeles Lakers, Sacramento Kings, to name a few. While the likes of the Utah Jazz, Memphis Grizzlies, and the Los Angeles Clippers have weakened rosters now, this will most likely open a playoff spot for Minnesota, but nothing higher than the fifth seed.
Depth
At first glance, the Teague, Butler, Wiggins, Taj, and Towns combination is deadly. Take a moment to look at the rest of the roster though. After the starting five, Gorgui Dieng is the best player on the team followed by rookie, Justin Patton. Tyus Jones' career has been somewhat mediocre up to now. Lastly, Cole Aldrich is a journeyman, whose best season was in 2014-15, where he averaged 5.5 points and 5.5 rebounds a game, however, averaged 1.7 points and 2.5 rebounds last season.
If Minnesota could upgrade their bench, they'd be much more threatening. But until then, they're not going anywhere, unless Tom Thibodeau wants to play Jimmy Butler 38.7 minutes per game, like he did in 2014-15 with the Bulls.
Lack of Experience
Justin Patton is twenty years old. Andrew Wiggins is twenty two years old. Tyus Jones and Karl Anthony Towns are both twenty one. Taj Gison is the oldest signed player on the team, at thirty two years old, and is only player over twenty nine. The average age of the Minnesota Timberwolves is 25.63 years. The point is, the Timberwolves are really young. Two of the three best players on the team, are still on their rookie contracts. The Timberwolves haven't been in the playoffs since the 2003-04 season, meaning Bjelica, Patton, Wiggins, Towns, Jones, and Dieng haven't ever made the playoffs. The team has lack of playoff experience, and while in a few years they'll obviously have what it takes to play playoff basketball consistently, they currently don't have that skill.
Main image credit: