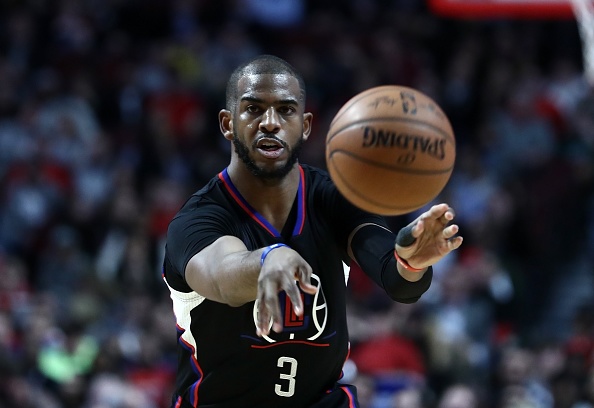 In 2011, the Los Angeles Clippers formed a "Big 3" that was supposed to challenge the NBA. Many predicted them to cause havoc for opponents and win a lot of games as a result. They were supposed to compete with the Miami Heat's own Big 3. This has not happened, and the Clippers are now faced with a huge decision to make for the future of their organization. Should the team keep trying with these group of guys, or is it just time to move on and rebuild? For these reasons, it's time to say goodbye to what could have been with the Los Angeles Clippers.
3 Reasons Why the Los Angeles Clippers to Let Go
Lack of Success
It's widely known that the Clippers have had bad luck in the playoffs during this era. Since they formed this Big 3, they've made six straight playoff appearances. This is good news, right? Nope, it just means they survived the regular season, because out of those six appearances they've only made three second-round appearances, and never a sniff of the conference finals. How is a team that hasn't even made the conference finals supposed to contend, especially when the other teams in the conference have just gotten more talented?
The Warriors, Spurs, Rockets, and Jazz, are just four teams alone that were better than the Clippers this year, and should Mike Conley and Marc Gasol not have been dealing with injuries all year long, there's a likely chance the Grizzlies would have had a better year than them. Being fifth or sixth best in the conference is not contending.
Money
With the Clippers facing a big free agency period, with both Chris Paul and Blake Griffin (two of the big three) hitting the market, how are they to retain both? With a bench that has had little to no depth over the past few seasons, can they really afford to downgrade more? No, they really can't. Unless they trade away either Jamal Crawford, Austin Rivers, or JJ Redick (literally the only meaningful players other than the big three), the Clippers have to lose one of the two either way. Are you really going to make that sacrifice to keep a non-contending team together? Chris Paul is already taking up 19.93% (22.87 mil.) of the cap, and Griffin is taking up 17.55% (20.14 mil.).
Their max contracts have both risen to over 28 million, so it's time to ship one out. Why not get rid of both one time? In that case, who do you get rid of: the big man that gets hurt every other game, or the 31-year-old point guard who statistically decreased in every single stat (other than rebounding) from last season to this season? Starting to see the conundrum?
Injuries
Blake Griffin and Chris Paul were both injured in the first round last year and were out for the playoffs—and Griffin did that once again versus Utah this postseason. Both have had several surgeries in their time in Los Angeles—although Paul not at the same rate as Griffin. Now, while this one can be easily worked out by just, well, replacing Blake Griffin with someone who can play a full season without injury, it's not that simple. By replacing Griffin, that poses the question, what next? Griffin may be injury prone, but while healthy he is very valuable to the Clippers. If you decide to get rid of Griffin, and sign Chris Paul to an extension this summer, you are making the team worse off than before.
As stated earlier, the Clippers are either the fifth or sixth best team in their conference, which means if you remove the second best player from the system, albeit 40-65 games, and decide to add a few quality role players with some cap space, you're taking away wins. The team may even miss the playoffs. So by just removing Griffin from the system, you're already sending them down the road of rebuilding, so does it make sense to max a 31-year-old until he's 36? That'll be a total waste of your cap if you're rebuilding. Why not go all-in and have full liberty of cap space, too?
Next steps
Getting rid of Chris Paul and Blake Griffin would leave the team with over 40 million in cap space, and send the team down a rebuild. The Clippers should continue shedding cap space by dealing away Jamal Crawford. After that, the Clippers would need to upgrade everything besides the point guard and center positions, having DeAndre Jordan and Austin Rivers already. The Clippers will also have the cash to add valuable players to their bench. They would only need two or three years in the lottery before they would once again be decked out. The team would have much more valuable players, as well as no injury plagued players, nor overpaid veterans (as long as they don't overpay Jordan), and will be able to once again contend.
Let's face the facts, the Clippers aren't going anywhere fast. And if they can't get by the first round this year, why would anyone think next year or the year after would be different? With less depth and a slower pace with an aging of Chris Paul, it's clear to see a big dilemma in Clipper Nation. It was fun watching "Lob City", but every good (depending on your definition of good) thing must come to an end.
Main image credit: