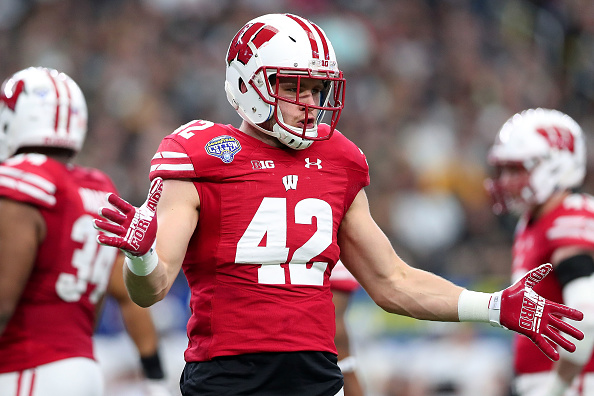 For the first time in what seems an awfully long time, the Pittsburgh Steelers went to the NFL Draft with a specific shopping list. And instead of getting bold, creative or outright strange, they simply followed it and left the City of Brotherly Love with everything they needed.
A Successful Steelers Draft
     Edge rusher? Check.
T.J. Watt doesn't have to be carbon-copy of his brother J.J. Watt just yet, but isn't under that kind of pressure as he develops. Either as a special teams' monster or in an eventual role as Robin to the seemingly ageless James Harrison's Batman, Watt is a tonic the Steelers' improving defense needs.
     Running back to complement Le'Veon Bell? Check.
James Connor, cancer survivor, will always be more impressive to me than James Connor, local product and bell cow running back. But having it all in one package is awesome for him and the Steelers. Unafraid of the big moment, as he showed in the Pitt Panthers' upset of the eventual National Champion Clemson Tigers, there's even a chance for Connor to backup Bell if DeAngelo Williams remains unsigned.
     Better option to backup Big Ben? Check.
Be honest. Do you do a double-cringe whenever Big Ben misses a game or three? Yeah, me too.
That makes the addition of Joshua Dobbs a good idea for two reasons – he'll probably be a better option to do spot duty than Landry Jones and it's time to start looking Roethlisberger's heir apparent. Dobbs, who'll not-so-surprisingly remind you of Dallas' Dak Prescott (they did both play in the SEC, you know), was even selected in the same draft spot as the Cowboys signal-caller was last year.
Omens, anyone?
     Outside receiver to compliment/replace Martavis Bryant? Check.
Speaking of which, in a perfect world JuJu Smith-Schuster on the field with Bryant, Antonio Brown and a healthy Ladarius Green creates a field-stretching, yard-gobbling, pass-catching nightmare for any NFL secondary. And that's without even getting into Bell's ability to catch the ball as well.
By the way, the person most affected by Smith-Schuster's addition may well be Sammie Coates. If the rookie sticks and Bryant behaves, Coates' ball-dropping ways become even more noticeable and perhaps, expendable.
If Cameron Sutton, Brian Allen, Colin Holba or Keion Adams – all defensive players, by the way – can all contribute, the Steelers' Mike Tomlin and Kevin Colbert didn't just out-do themselves on the draft board, but rather the whole league.
Ben Roethlisberger Radio Comments His Way of Calling Out Steelers
Main image credit: