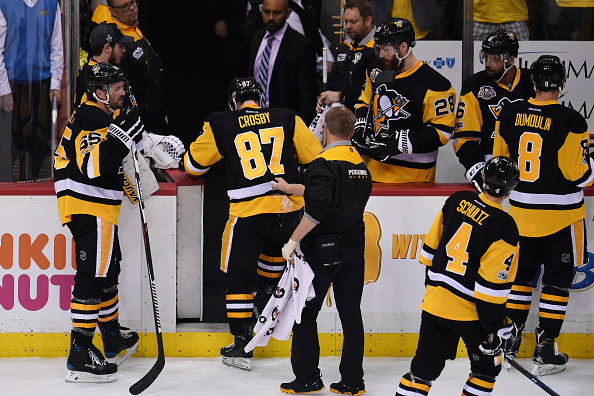 It is the most wonderful time of the year—playoff hockey—the time of year even casual fans of the game are glued to their television sets and laptops.
Round two has brought lots of excitement, but nothing more dramatic then game three of the Pens/ Caps series where the best player in the world went down in a controversial play.
Washington Capitals Played With Fire and Survived
It was a reckless play by both Ovechkin and Niskanen, but the blow that knocked out Sidney Crosby was ultimately the Niskanen crosscheck that he administered to the side of Crosby's head.  A dirty play no matter how you want to spin it, that left the best player in the world out with his 4th concussion.
Despite not having Crosby in their lineup for game four, the Penguins dug deep and pulled off a huge game four victory. It put them into prime position to finish up the series this weekend.
With Crosby back in the lineup last night, the energy on the Pens' bench was noticeable. For two periods it looked like the series would be over in Washington. But as the hometown Capitals came out for the third, Backstrom, Ovechkin, and goaltender Holtby lifted the team. With goals coming from Backstrom and followed by Kuznetsov and Ovechkin only 27 seconds apart, it would be all the Caps needed to survive to fight another day.
Of course in all likelihood Sidney Crosby being back is still going to propel his Penguins into the third round. Sports teams certainly do not need extra motivation come playoff time, and certainly the Capitals played with fire when two of its players combined to sideline the game's best player. Let's see what happens in game six.
Main image credit: