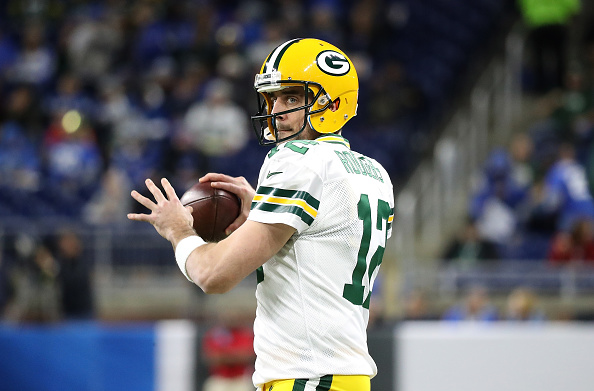 Green Bay Packers fans often find the free-agency period to be a true off-season for their team. Though they have dipped in a bit this year, it still remains mostly true. Here are five things that the fans can look forward to.
5 Things Green Bay Packers Fans Can Look Forward To
The Growth of Ty Montgomery
Ty Montgomery is just getting his feet wet as a primary back in the NFL and all he did was average 5.9 yards a carry. The kid is smart (Stanford), built like a mini-hulk and has shown some serious flashes of potential. Give him an off-season with Ben Sirmans. This will allow Montgomery to continue improving on his pass blocking. He also has potential to be a solid starter. Montgomery played running back in high school as well as some running back at Stanford. He now has a chance to focus solely on the position. This should be a major benefit for Green Bay.
The Draft 
If we are honest with ourselves, the Packers have some holes that have been made all the more gaping by their tremendous losses in free agency (Julius Peppers, Micah Hyde, T.J. Lang, J.C. Tretter, Eddie Lacy). The sheer number of talented players at positions of need is scary.
While Micah Hyde is a gifted and versatile playmaker, he is also a slow one. The Packers defense is lacking true speed on the back-end and only had Sam Shields who possessed it. Lacy was a great fit for the Packers. He is a tough and hard runner, but is also about two combo meals away from being able to replace T.J. Lang on the offensive line (according to Bob McGinn he weighed in at 267 during one of his free agency visits). Peppers is the ageless wonder. However, he is also starting to show signs of age. It is generally better to get rid of a player a year too early than a year too late.
The draft is chock full of running backs, defensive backs and pass rushers this year. This draft is a perfect fit for the Packers needs, outside of their need for an offensive lineman. Although offensive line isn't a strength this year, Ted Thompson has proven to be a wizard when it comes to picking late round talent at that position.
Bennett stiff arm pic.twitter.com/v9mdTT5pG2

— Aaron Nagler (@AaronNagler) March 15, 2017
The Signing of Martellus Bennett
Jared Cook was excellent for the Packers last year, when healthy, but Martellus Bennett is a player who can take that position a level higher. Bennett isn't as fast as Cook, but he knows how to leverage his body to create space and get open and his physicality is unlike anything the Packers have had at the position since Jermichael Finley. There is a lot to be excited about with Bennett besides his quotes.
Martellus Bennett on what he brings to the Packers' offense: 'I can do a lot of sh–."

— Rob Demovsky (@RobDemovsky) March 14, 2017
Young Players Making a Jump
The Packers have some young players on defense who started to show that they could play towards the end of the year. Not least of whom is Kenny Clark, who started to come on and distinguish himself as a force in the middle of the defense. Dean Lowry and Kyler Fackrell are two other players who flashed some potential in getting to the quarterback. Mike McCarthy always looks for the big jump from the first to second year for young players and if these guys make that jump, the Packers could have two or three much need new play-makers on that side of the ball.
#relax pic.twitter.com/x3JyfXe7q8

— Aaron Rodgers (@AaronRodgers12) March 10, 2017
Aaron Rodgers
Aaron Rodgers started last year slower than he or fans would have liked, but came on midway through the season and was on fire up until their final game in Atlanta. He finished with a league leading 40 TDs, over 4,400 yards and a 104.2 quarterback rating. The man is a living legend. He gives the Packers a legitimate shot at the Super Bowl every year, as long as he is healthy.
Although free agency may seem like the slow time of year, it is not finished and even if it were, there is plenty to look forward to.
DETROIT, MI – JANUARY 01: Aaron Rodgers #12 of the Green Bay Packers warms up prior to the start of the game against the Detroit Lions at Ford Field on January 1, 2017 in Detroit, Michigan. Green Bay defeated Detroit 31-24. (Photo by Leon Halip/Getty Images)