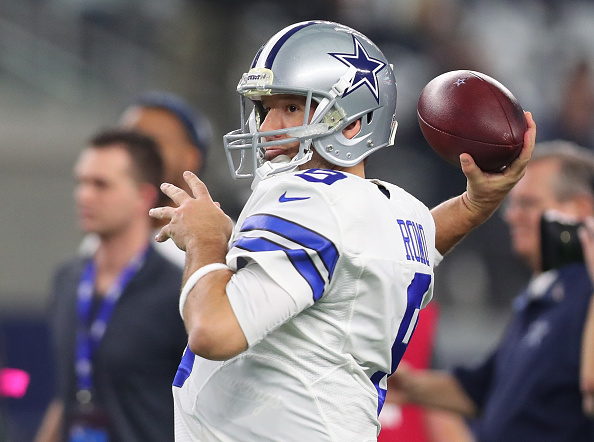 A week has now passed since the 2017 season started with NFL free agency, and there are already teams looking a lot better and a lot worse. So far there has been a bit of everything—big contracts, big trades and big cuts. There is more to come, but for now let's look at who is currently having the most and least success.
The Three Biggest Losers
Tennessee Titans
The Titans had the most potential to make moves coming into the offseason and are probably unhappy with how free agency is turning out. Even with all of their cap space, the Titans could not agree to deals with either wide receiver Alshon Jeffery or corner, A.J. Bouye. They also could not find a way to acquire trade bait Brandin Cooks. Logan Ryan is a decent defensive back but he is not the corner they wanted to sign to anchor an underwhelming secondary. The Titans still have two picks in the top 20 of April's draft but filling every whole on their team has become a lot harder. There are still players available but they are going quick.
Running Backs
To most people's surprise, Adrian Peterson remains on the free agent board. However, almost every impact running back on the market are still available as well. Latavius Murray, Jamaal Charles and LeGarrette Blount are all available but apparently have not drawn enough interest to find new homes. There is the real chance that NFL teams are waiting for the first big contract to be given. It is no secret that the position has lost some of its value in a passing league, but everyone expected one of the high profile backs to be gone. The most valuable running backs signed thus far have been Danny Woodhead, who is primarily a third down back, and Eddie Lacy, who was only given one year at 5.5 million.
Everyone's getting rich in NFL free agency but the running backs https://t.co/jgMRIf0Bbb pic.twitter.com/EP6cnFxDuo

— B/R Gridiron (@brgridiron) March 14, 2017
After being told he would be released before the start of the free agency period, Tony Romo still remains a Dallas Cowboy. The Cowboys could have done the right thing by releasing him but instead are trying to squeeze every last drop of value out of the former starting QB. The Cowboys are essentially using Romo as bait because they know there are teams who might pay for a starting quarterback. A week after not being released, no one has offered the Cowboys what they want. Until someone gets tired of the Cowboys' waiting game or Jerry Jones does what he promised and let's him go, Romo will remain in limbo with his future a blur.
Thanks for all the support everyone. pic.twitter.com/RlRS3KAqwb

— Tony Romo (@tonyromo) March 9, 2017
The Three Biggest Winners
New England Patriots
The Patriots are the obvious winner overall. The Super Bowl LI champions could have stood still and waited for things to unfold but instead they grabbed free agency by the throat. The Patriots went out and got a legitimate number one corner, Stephon Gilmore, a high ceiling defensive end in Kony Ealy, and a burner at wide receiver in Brandin Cooks. Inside linebacker Dont'a Hightower, also re-signed on Wednesday. On top of those additions, New England did not lose any big pieces either. Did Brady really need more help? The AFC East is still a fairly weak division and it is not going to get any easier. At this time, the Pats will be the favourites—again—to repeat as Super Bowl Champions in 2018.
Meanwhile the New England Patriots keep adding weapons in free agency…Belichick playing chess while everybody else playing checkers

— Clarence Hill Jr (@clarencehilljr) March 14, 2017
Williams forced the Ravens do something that they typically hate to do: break the bank. That means that the Ravens really do like him and want him to be around for the long haul. Williams has become the highest paid nose tackle in the league after signing a five-year, 54 million dollar monster deal with Baltimore. When you factor in all the other moves the Ravens have made this offseason, Williams should be happy about even more than just his pay cheque. The Ravens defence was ranked seventh in total defense and fifthth in rushing defence last season and Williams, along with new safety Tony Jefferson can help them hold and better that rank.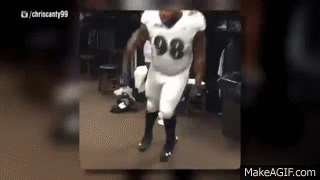 Houston Texans
Last year some people thought that the Texans were big winners in free agency when they signed their quarterback of the future to a four-year deal, Brock Osweiler. Then after watching him play for a season Houston wanted all of their money back. The Texans then did something that no one thought was possible; trade Osweiler and rid themselves of half of his contract. No one saw Osweiler's move to Cleveland coming but the Texans are smiling ear to ear. The move opens up another nine million in cap space for Houston and helps soothe the losses of corner, A.J. Bouye and safety, Quintin Demps. The remaining free agent pool may not be very deep but if Houston want to chase Tony Romo and/or another piece, they now have far more flexibility to, without Osweiler's contract.
Main image credit: