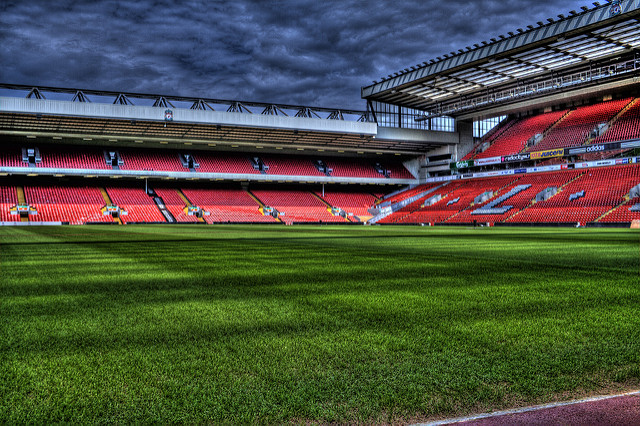 Life as a Liverpool supporter as of late has been one of immense highs and lows. Since the New Year, the Reds have suffered many set backs, especially in the Cups. Losing away to Leicester City at the King Power Stadium left the Reds leaving the Midlands very low. However, the Reds blitzed Arsenal at Anfield three goals to one. They executed their perfect counter-pressing game plan to a 'T' and stifled Arsenal from the first moment.
Will Liverpool be able to shake off their tendency to struggle against weaker sides, or will the troubling trend continue? Here are a few ways that the Reds can continue their successes.
Liverpool Restoring Fortress Anfield
Collective Consistency
The Reds must dominate the lesser sides both home and away. The five losses they have had all have been to sides in the lower half of the table at the time of their match. Hull City was bottom of the league at the time of their win at Anfield. Defensive minded teams wreak havoc upon the front-footed Reds. These teams seem to haunt Liverpool, and a change in system will help break down the defense. Burnley is in twelfth and playing admirably against the field. No one in the Premier League looks forward to going to Turf Moor. They have moved from relegation fighters to mid-table contenders by fighting for draws. Sides like Burnley are incredibly dangerous for that reason in particular, the grind-it-out draw.
Individual Effort
The players who love to show up in the big matches must endeavor to perform against lesser teams. Roberto Firmino, Gini Wijnaldum, and Sadio Mané especially drop off against the smaller sides. They must adapt to the very defensive sides and use the possession they are given. Prevent the sloppy goals against them on the counter. Simon Mignolet and Loris Karius have suffered because of these failures. There must be match to match consistency from the top players to play at the level they do against the top six.
Restoration of Fortress Anfield
Anfield is a very difficult ground to traditionally play an away fixture. For decades the ground has been a difficult place to play. Now that the ground holds 54,000 plus it should be even more intimidating and feared. Use the power of the supporters and the ground to full advantage. Stumbles in 2017 have weakened resolve somewhat, but this cannot be permanent. The supporters contribute a good amount to the team as a whole during home matches. Push hard for top four. Do not go quietly, Reds.
I believe the Reds will get over this hurdle and continue their good form, pushing ever more towards the Champions League.
Prediction: Liverpool 3 Burnley 1
Follow me on Twitter: https://twitter.com/WPMontgomery
Main image credit: