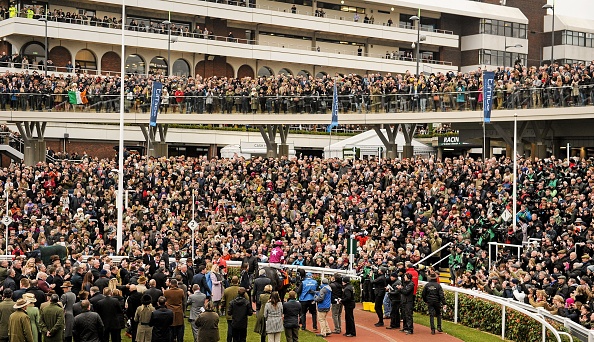 Cheltenham Gold Cup is just weeks away and to prepare racing fans and newbies we have been working on a guide to help those betting on the horse racing odds to identify the jockeys in the race.  Bookmark this page and keep our guide handy for quick reference during all the exciting racing action.
Cheltenham Jockey Racing Silks Guide

Thanks for reading, and be sure to check us out again for all the racing results and analysis of this year's big event.
Sources: classicsilksusa.com, abler.com, edition.com
Main image credit:
Main Image Credit: 18 March 2016; A general view of the winners' enclosure, with jockey Bryan Cooper on Don Cossack, after the Timico Cheltenham Gold Cup. Prestbury Park, Cheltenham, Gloucestershire, England. Picture credit: Seb Daly / SPORTSFILE (Photo by Sportsfile/Corbis via Getty Images)