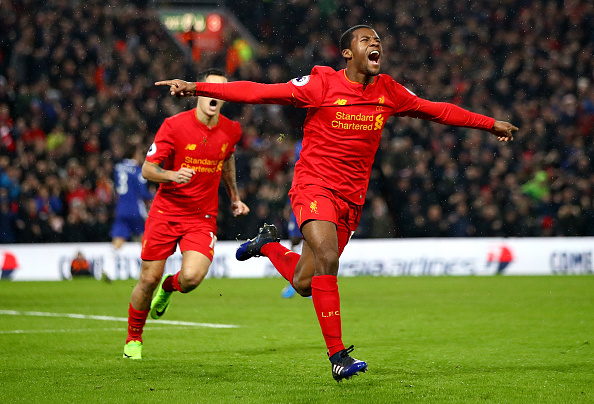 As Liverpool enter an essentially important February, they see a month which is the complete opposite from January. The Reds only have three fixtures this month, as they are out of both the FA and EFL Cups. However, this bodes well for LFC as they work themselves back into form. There are five reasons these good feelings, and they cover every aspect of the club.
5 Essentials to Liverpool Success in February
Goalkeeping Form Essentials
Simon Mignolet is back in good league form entering February since being restored to the starting eleven. His deputy Loris Karius was brought in this past summer in a move that was largely seen as a move to replace him. However, Mignolet has been working hard in training and after unconvincing performances by Karius in the league, he was given a second chance. This has come good for both him and the Reds. I believe that Mignolet will continue to perform well, boosted by the excellent save of Diego Costa's penalty late in this week's match v. Chelsea.
Attacking Form Essentials
2. Sadio Mané and the attacking players of the squad can rediscover their attacking form which seemed lost in January. His obligations to Senegal saw the Reds score 6 goals in 8 games and win only one of those matches v. Plymouth in an FA cup replay. That winning goal was scored by Lucas, who had not scored since 2010. That alone says quite a lot about the form of the team. Time in training will help.
Defensive Form Essentials
3. Joel Matip will be able to settle back into his role in the back four and rediscover the good set up he had with Dejan Lovren. Before Matip missed many weeks of action due to ankle injuries and Cameroonian FA troubles, he looked to be one of the exceptional signings in the Premiership. He played the ball well and was confident in all that he did. However recently, he has struggled at times and I believe that is due to having a gap in fitness and play that can sap a young player's confidence. Consistent training sessions communication is beneficial and form will be back up.
Coaching and Training Essentials
4. Jurgen Klopp and his coaching staff will be working hard in training. Last month there were ten games, which makes planning and training very difficult. This makes tough runs of form both common and hard to climb out of. A quiet month will a match on average every nine days will prove extremely accommodating, especially knowing two of three matches being at Anfield.
February Schedule Essentials
5. On that note, having two of three matches at home will prove to be helpful. The only away match of the month comes first, against lowly Hull City, before Tottenham and Leicester City come to Anfield later in the month. If another solid showing against Hull comes to pass, then feelings will be on the up. Tottenham comes to Anfield the next match day, which will be a challenge. Struggling champions Leicester City visit to round out the month, winning that match is essential.
February is a quiet but incredibly important month for Liverpool Football Club. They must do all they can to win all nine points and solidify their bid for top four this season. These five above reasons are the essentials that I believe will get the Reds there in February.
Follow me on Twitter for up to the minute analysis
Main image credit: