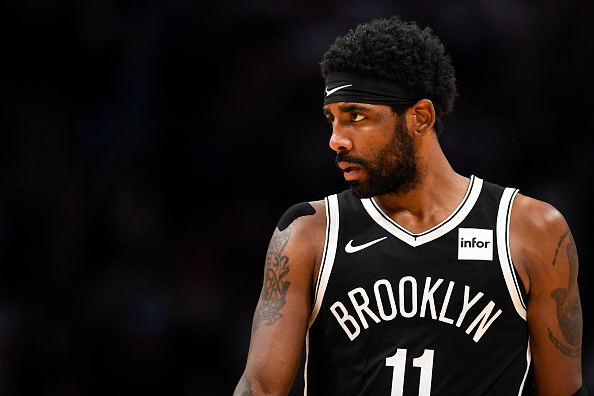 The NBA delivers a full slate on Saturday, and we'll have your best picks and game previews for every playoff game. Will Joel Embiid's thumb injury give the listless Toronto Raptors hope? Can the Minnesota Timberwolves bounce back from an all-time playoff collapse? Are the Utah Jazz really going to blow this series to the Dallas Mavericks without Luka Doncic? And for the main event, will Kevin Durant and Kyrie Irving turn the tide for the Brooklyn Nets against the red hot Boston Celtics.
The NBA has never had a round-one like this. It's not just Nets vs. Celtics, we've had buzzer-beaters, meltdowns, comebacks, and coming-out parties. Everything you want from the playoffs, it has have delivered. Let's get to the games.
My Saturday NBA Playoff Picks and Previews
Philadelphia 76ers @ Toronto Raptors
Philadelphia 76ers | Point Spread: -3(-110) Moneyline: -160
Toronto Raptors | Point Spread: +3(-110) Moneyline: +135
Total | Over: 213(-110) Under: 213(-110)
This game has me feeling conflicted. On the one hand, the Philadelphia 76ers have blown the doors off the Raptors. Philly has by far the best Net Rating of the playoffs (15.1) and has generally turned the Raptor's defense into a punching bag. On the other hand, Joel Embiid now has a thumb injury, and it's hard to envision a Doc Rivers-led playoff team not dropping at least one game he should win, given his history.
As for the Raptors, two things that plagued them all season long are now front and center. They don't have a big who can make Embiid work at all. Joel can walk unimpeded to any spot he wants on the floor, and Toronto can't do anything about it. The other problem is less pronounced but an issue nonetheless; The Toronto Raptors don't have a high-level playmaker.
Fred VanVleet and Pascal Siakam are great players and excellent at creating for themselves, but they can't hit the roll man, or cross-court skip passes consistently. If you look at the Warriors, Jordan Poole and Draymond Green can both make some pretty high-level passes, allowing Steph Curry to thrive off-ball. Off-ball is where FVV thrives as well, but they don't have the type of passer that can really open this offense up.
The hope is Scottie Barnes will get there one day. He's shown flashes, but he's not consistent yet. Coming back from injury and getting reps in Saturday's game will be good for his development but probably not enough to make this series respectable.
Raptors have a respectable game and show flashes of life while Embiid is injured. If Embid was healthy, this game is probably a bloodbath.
My Pick: Toronto Raptors +3, Under 213
Dallas Mavericks @ Utah Jazz
Dallas Mavericks | Point Spread: +6(-110) Moneyline: +195
Utah Jazz | Point Spread: -6(-110) Moneyline: -245
Total | Over 213(-110) Under 213(-110) 
The Utah Jazz are begging for someone to put them out of their misery. The Dallas Mavericks have entirely shut down Utah's ability to shoot 3's, which was their bread and butter during the regular season (14.5 three-pointers per game during the regular season against just 9 per game in the playoffs). On top of that, the Jazz can't create any turnovers either. Once Dallas has the ball, they don't give it back.
On paper, the Jazz are better, but everything else about this series makes it feel like it's the end for the Rudy Gobert and Donovan Mitchell era in Utah. Dallas isn't doing anything that feels unsustainable; they're playing cohesive basketball while the Jazz have one guy who does everything on offense and another who does everything on defense. It never feels like a team effort on either side of the court.
My Pick: Dallas Mavericks +6 (and the win!), Over 213 
Boston Celtics @ Brooklyn Nets
Boston Celtics | Point Spread: +3.5(-110) Moneyline: +135
Brooklyn Nets | Point Spread: -3.5(-110) Moneyline: -160
Total | Over: 222.5(-110) Under: 222.5(-110) 
This series has lived up to the hype and then some. Both teams have been playing great defense considering the opponents they're going up against, and watching the chess match unfold has been a thing of beauty. If you told me Kevin Durant would play two of the worst games of his NBA career back to back, I'd assume the series has turned into a blowout, but the Net's role players have stepped up, and both games were a dog fight until the bitter end.
The Nets are suffering from an issue similar to the Raptors; they don't have anyone to lighten the burden for KD and Kyrie. Shooters have been left open all over the court as the C's swarm their two stars, and they don't have the playmaking to find the open guy. Ben Simmons will help cure this ailment, but he won't be back until game four.
Kevin Durant is too smart to continue being troubled by the double team. Expect the Nets to figure out some counterpunches as the series heads to Brooklyn, but the score remains close.
My Pick: Boston Celtics +3.5, Under 222.5
Memphis Grizzlies @ Minnesota Timberwolves
Memphis Grizzlies | Point Spread: -3(-110) Moneyline: -150
Minnesota Timberwolves | Point Spread: +3(-110) Moneyline: +130
Total | Over: 232.5(-110) Under: 232.5(-110)
This series has been fun on and off the court. Two 20-point comebacks in one game to win by nine is ridiculous. It's unbelievable. Then Karl Anthony-Towns "next question" comments after the game were like the cherry on the sunday. Even when the games end, the series continues to deliver. Ja Morant is getting under the skin of the Minnesota faithful and wears his superstar status well.
KAT is going to be the story of the series. While the Wolves are doing a great job stopping Ja from getting downhill and bothering him on the perimeter, they're allowing the Memphis Grizzlies to grab way too many offensive rebounds. That's on your big. KAT has already played Steven Adams off the floor on the other end. Memphis can't stop the Minnesota veteran one-on-one, not many players in the league can, but his defense is being exposed (again).
Towns could silence a lot of haters by coming up big in game four. I don't think he's that guy, though. Unless Anthony Edwards shows out, the Grizzlies will be taking another one on the road. Both offenses are struggling more than expected this series, under 232.5 is a lock.
My Pick: Memphis Grizzlies -3, Under 232.5 
Prop Bets
Kevin Durant Over 5.5 Assists
Kevin Durant is too smart to let the Celtics double-teams kill the Nets. He will start getting the ball out quickly and finding the open shooters for easier buckets.
With Embiid compromised, expect Tyrese Maxey to go off. Toronto hasn't been able to guard him in this series.