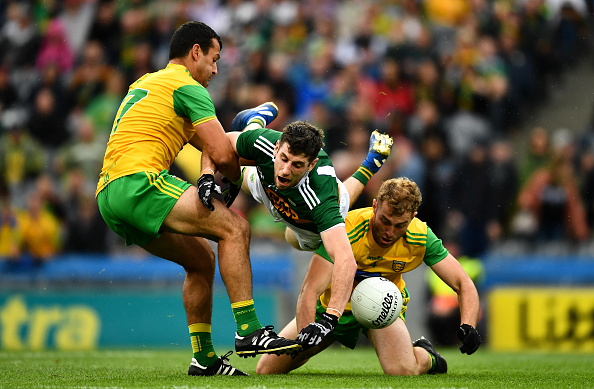 Embed from Getty Images
The latest GAA county season is ready to get underway.  With all eyes on who will eventually come away with the win in the All-Ireland Senior Football Championship this summer, it is no surprise that we're already seeing some turn their eye towards GAA betting for this coming season. GAA Fixtures are already set to get underway soon so let's take a look at who the favorites are to win.
2022 Gaelic Football Season: The Frontrunners
Dublin
When it comes to making predictions, this is one of the easiest starting points.  The mighty capital of the Republic of Ireland is always in contention for the footballing championship. Since 2011, Dublin has won the championship on eight occasions, with their streak of six in a row being broken last year by Tyrone.  Dublin in GAA is akin to the ever-present Manchester City dominance in the Premier League. Dublin will be heavy favorites in any betting market, as they should be.
Kerry
Historically speaking, Kerry are one of the greatest teams of all time.  They have 37 All-Ireland victories to their name.  While they aren't the unstoppable force that they once were it is tough to ever truly rule them out of contention.  If you're looking for an outside bet to potentially win it all then Kerry may be the ones to watch.
Tyrone
Current holders Tyrone are coming off the high of winning their first championship in over a decade.  The Ulster based side have been one of the top sides in GAA in recent years and capped it off with their championship win.  Can the defending champions do what no team other than Dublin has done in almost two decades and go back to back?
Mayo
Mayo are always in the hunt for the All-Ireland Championship.  Except, folks seem to believe they're cursed. Since 2011 Mayo have been losing finalists on six occasions, with no title wins to show for it.  If you're a betting man then putting money on Mayo is almost a guarantee that you'll have a chance to win big come the All-Ireland Final.