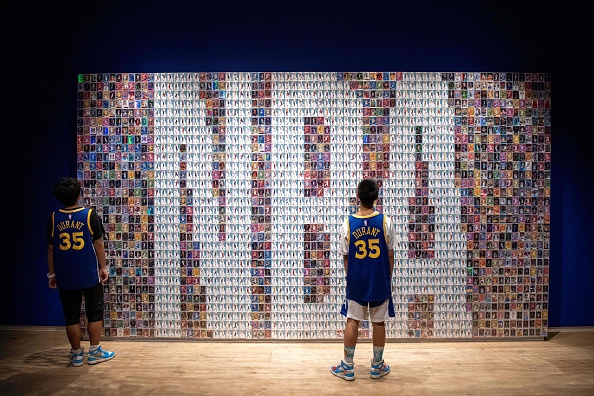 In today's sports world, athletes and teams alike utilize social media. NBA social media accounts are the teams' ways of keeping in touch with its fans and providing snippets of entertainment before, during, and after games. If an NBA fan had to guess who the top NBA social media accounts were based on followers and likes, they would likely reflect the top basketball betting odds for championships.
Top NBA Social Media Accounts
Facebook: 21 Million Likes
Instagram: 16.2 Million Followers
Twitter: 9.7 Million Followers
The top NBA social media account across the top three platforms is the Lakers' Facebook page. Sitting at a whopping 21 million likes, the page's reach is greater than the populations of 47 states! Add that with the team's 16.2 million and 9.7 million followers on Instagram and Twitter, respectively, the NBA world is bound to stay informed.
The defending NBA champions have every right to have pride and the pages will likely continue to grow if LeBron James and Anthony Davis can lead them to another title once healthy. Not to mention the Twitter sensation, Alex Caruso. The Lakers are easily the largest brand in the NBA and they tend to rival the largest names in other sports like the New York Yankees in MLB.
Facebook: 11 Million Likes
Instagram: 16.6 Million Followers
Twitter: 6.7 Million Followers
The Golden State Warriors are the next team on this list and they continue to have a massive reach. Who knew having a dynasty in the social media age would continue to pay off. Their 16.6 million Instagram followers are the most of any NBA social media page on the platform.
Kevin Durant may be gone and Klay Thompson has been hurt, but Steph Curry and Draymond Green make the social media managers' jobs so much easier. Just post a .gif of a Curry three-pointer and you're guaranteed thousands of interactions.
Facebook: 17 Million Likes
Instagram: 6 Million Followers
Twitter: 4.3 Million Followers
Despite not winning a single postseason game in five seasons, the brand of the Chicago Bulls remains strong. Gone are the days of Michael Jordan and Scottie Pippen. Even with this in mind, the Bulls Facebook account still pulls 17 million likes.
They're still not in playoff position just yet, but don't tell that to the social media team. They continue to produce top-notch content.
[pickup_prop id="2722″]
Facebook: 14 Million Likes
Instagram: 4.7 Million Followers
Twitter: 4.8 Million Followers
Last season's surprise team and NBA Finals runner-up is the Heat and they boast 14 million likes on Facebook, 4.7 million followers on Instagram, and 4.8 million followers on Twitter. Tyler Herro and Bam Adebayo were NBA social media superstars with their play in The Bubble. 2021 isn't nearly as exciting as last year, but the Heat social media teams continue to pump out quality content.
Not many things in NBA history will be able to top that iconic picture of the Dwyane Wade-to-LeBron James alley-oop. Overall, the social media pages made a jump when The Decision happened and they've maintained their elite presence on the platforms.
Facebook: 15 Million Likes
Instagram: 5.1 Million Followers
Twitter: 3.1 Million Followers
The long-time home of one of the greatest scorers the game has ever seen, the Rockets check in with 15 million likes on Facebook. James Harden (and Russell Westbrook) are gone, but the likes and follows remain. It's going to be tough for the franchise to generate hype for a while, but once the team is able to rebuild and return to strength, it'll have the platform to succeed.
NBA Social Media Continues to Grow
Social media is the most-used way of keeping in touch and informing one's self. Between the three platforms, NBA teams total 70 million Twitter followers, 113 Instagram followers, and 167 million Facebook likes. It's easy to see why the game has grown to such a global phenomenon and it continues to grow to this day.
Main Photo: