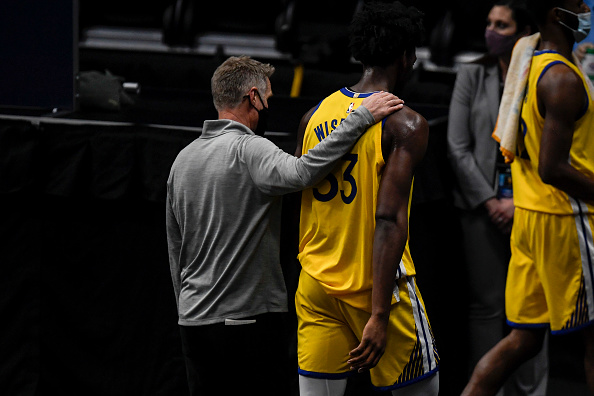 We have just passed the month mark since the start of the NBA season. The 2020 NBA draft picks now all have had a decent amount of playing time through the first 20 or so games. The top selections had some massive hype surrounding them before the draft. Because of this, NBA draft betting was about as popular as it had ever been. It's safe to say those young college and overseas standouts have proven their worth. A handful of draftees have all started their rookie campaigns with some energy we haven't seen in a number of years.
[pickup_prop id="4610″]
2020 NBA Draft Picks Adjusting Well to the NBA
LaMelo Ball Ignoring the Noise
We've been with the Ball family for a number of years, so LaMelo Ball's declaration for the 2020 NBA draft class certainly came with its share of media attention.
Eventually going to the Charlotte Hornets at pick number three, Ball has quietly led all rookies in nearly every major statistical category. His playmaking ability has transitioned quite well from overseas to the big leagues, making him one of the more well-polished rookies so far in this class. His scoring output thus far is certainly notable, as the 19-year-old's 11.3 points per game has silenced many of those who believed he couldn't contribute on the offensive end in the NBA. His shooting splits will hopefully improve as the season goes on, but the contribution factor is there.
Ball has proven over the past couple of years that the hype around him isn't all because of his last name. His ability to ignore the noise and play ball has kept him in the lead for the 2020-21 Rookie of the Year and with the addition of Gordon Hayward, both have given their franchise something they haven't seen in a long time; life.
The Future of the NBA Bigs is James Wiseman
Arguably the most impressive rookie this season in terms of the eye test has got to be James Wiseman. With the early injury troubles of Draymond Green, Wiseman has quietly averaged 20+ minutes with the Warriors and has looked great in nearly all of them.
Wiseman's versatility as a big was one of the biggest reasons he was picked second in the draft, in addition to why he was recruited so highly as well. Ask any NBA fan and they'll tell you these "back to the basket" bigs are slowly being phased out. That means if you are a 7-footer in this league, you'll need to develop some other forward-like attributes. Wiseman has checked all those boxes so far in his NBA career, averaging 12 points, six rebounds, and over a block per game in his first 17 games on the court. He's got the rim protection of a young Andre Drummond and the speed/agility of Shawn Kemp.
Wiseman has already proven his raw game can translate immaculately to the big leagues. He played just a handful of games in college but looks as if he played all four years. Green will continue to guide this man in the right direction and the ceiling on him will continue to grow by the day. Watch for Wiseman to approach the top of the elite NBA bigs list rather quickly.
There were many surprises during the selection of the 2020 NBA draft picks but no surprise was greater than when star guard Tyrese Haliburton slipped all the way to pick #12 and fell in the lap of the Sacramento Kings.
Haliburton had been projected as a top-seven pick nearly the entire year, so it was a question mark for many as nearly every lottery team passed up on him. Haliburton was a star at Iowa State and had developed a game nearly perfect for NBA competition. His speed and shooting ability already brings dual-threat nature to any team that drafts him, but evidently many organizations didn't see it that way. Now over a month into the season, it's clear Haliburton may be one of the biggest steals out of all the 2020 NBA draft picks.
Haliburton has continued to shoot the ball extraordinarily well, maintaining a 50/47/82 split in his first 14 games. He hasn't quite pushed his way into the starting five just yet, but he's getting nearly 30 minutes off the bench and has produced well during his time on the court. Much of the reason why he hasn't jumped into that starting five is because of the star guard talent around him on that team, headlined by De'Aaron Fox and Buddy Hield.
Haliburton would've been a rewarding pick for any team that chose him. Evidently, the Kings got a steal at pick #12 and Haliburton has shown us thus far he will be a household name for years to come in Sacramento.
The Sample Size Will Continue to Grow
The 2020-21 NBA season has just begun but we've already seen some of the 2020 NBA draft picks explode early on. Ball, Wiseman, and Haliburton lead the pack, but many others have proven to their respective teams why they chose right.
It's safe to say this could be one of the most successful classes in recent years. Only time will tell, but the future of the NBA could be in many of these guy's hands.
Main Image: Embed from Getty Images