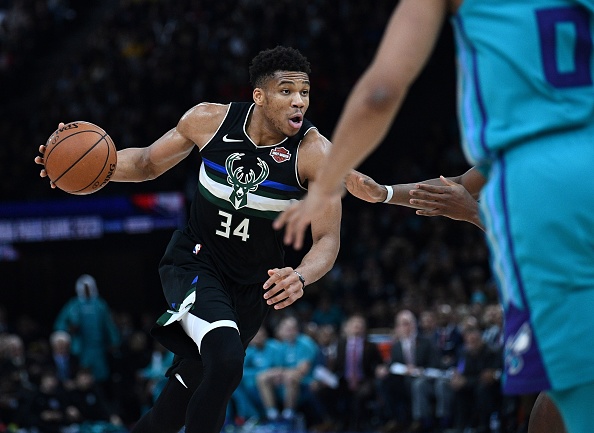 These NBA Playoffs have been anything but ordinary. It's been nothing short of dramatic, with several high points and momentous feats that will live in NBA infamy. It has also brought on disappointment for a handful of teams around the league. Some were considered favorites by many. Some teams endured their usual end of season disappoint, while others were potentially on their own "Last Dance". That being said, after a frustrating conclusion to their playoff runs, is it time for these teams to enter a rebuild, or find a way to reload for next year?
Do These NBA Teams Need To Rebuild or Reload?
Milwaukee Bucks
First and foremost, the obvious team in question is the Milwaukee Bucks. After completing back-to-back seasons with the best record in the league, the Bucks were once again a disappointment come playoff time. Their demons from last year came back to bite them, and with that, uncertainty lays in their future.
Giannis Antetokounmpo's Uncertain Future
Giannis Antetokounmpo is under contract for one more season before hitting the open market. Milwaukee has one more chance to sway him into staying long-term. However, despite being an elite regular-season team, Milwaukee does not have that additional gear to kick into come playoff time. So, does Milwaukee not see a future with Giannis and enter a rebuild before he leaves for nothing?
General manager Jon Horst will become Wisconsin's Most Wanted if he gave up on this generational talent a year too early. Yes, it is a dicey move to hold onto him as he is so uncertain that even he wants to be there, but it's the right one. So, if he plans to hold onto Giannis, he needs to get him some help, because it has become clear that Khris Middleton cannot be the second-best player on a championship team.
The most obvious route to take is to explore the trade market, where they can try to ploy Chris Paul from the Oklahoma City Thunder. Paul had a resurgent season in OKC, as the team overachieved tremendously thanks to his leadership and All-Star level play. Snagging Paul would be an instant upgrade at the point guard position, and it might be just enough to put Milwaukee over the hump.
Milwaukee would have to give up Eric Bledsoe and then some, with Paul's $41 million due next season and $44 million the following one makes his contract extremely difficult to trade. Attach Bledsoe with a handful of draft picks, Donte DiVincenzo and Ersan Ilyasova to make the money work.
No need to pull a rebuild just yet with Giannis and Milwaukee, but sooner or later, decisions are going to have to be made.
Los Angeles Clippers
Heading into this season, the Los Angeles Clippers looked like a two-way unstoppable juggernaut ready to walk over the competition right to the Finals. However, that proved to not be the case. Chemistry issues dating back to the regular season held them back all year and was their biggest downfall. They beat themselves and now questions lay ahead regarding their future, even after just one year.
What Is The Future Of Kawhi Leonard and PG13?
"Playoff P" might become "Layoff P", as the Clippers may try to reload their roster at his expense. There inlays the team's job this offseason. Not to rebuild, but to reload. Paul George expressed interest in running it back with the same team next season, which apparently was met by multiple groans and eyeballs in the Clippers' locker room.
What route does LA take to compete with the West's top teams and attempt to claim NBA glory? They're a very deep team, and they're gonna have to make some moves on the market.
It may be hard to move on from George's contract, but they may try to do so if they can snag a bigger start. Because not only are they facing a bounce back year next season, they also have to try to convince Kawhi Leonard to re-up on a contract next summer. Lots of pressure on this team this summer and heading into next season.
Houston Rockets
At this point in their careers, it is desperation time for James Harden and Russell Westbrook. Many thought the two reuniting in Houston this season would provide the Rockets with enough star power for a deep playoff run. Those fans were once again met with the same disappointment they've experienced year after year. That being said, what is the endgame here?
Is It Time To Call It Quits On This Run?
The Houston Rockets already agreed to part ways with Mike D'Antoni after coaching since 2016. This is either the start of a revamped, reloaded Rockets team ready for vengeance next season, or the early signs of a looming rebuild. If the team is pointed to the latter, it's not hard to understand why.
Westbrook and Harden are two of the best players of all time to not have won a championship at this point in their careers. Both aged 31 on a mid-level team that cannot manage to take that necessary next step seems like no-mans land, where no NBA team wants to be.
Let's start with Russ. At this point in his career, he isn't quite the MVP player he was in 2017. Still an All-Star caliber point guard, his style of play just doesn't mesh well with Harden, who is equally if not more ball dominant than Russ. If Houston believes in this Rockets core under new management, then they should by all means run it back next season. However, if next season ends in disappointing fashion, something Rockets fans are very accustomed to recently, then it may not be too long before this experiment has run its course.
Oklahoma City Thunder
The Thunder were in one of the most unique situations this seasons. After dealing away Russell Westbrook and Paul George and welcoming in Chris Paul, Shai Gilgeous-Alexander, and a plethora of future draft picks, OKC was in a position to remain competitive while also rebuild their future.
Give Shai Gilgeous-Alexander The Keys
While CP3 was the team's All-Star, it is clear that Shai Gilgeous-Alexander is the future of this franchise. He played a big part of the Thunder's run to the playoffs, however, the team saw a first-round elimination at the hands of the Rockets. While this season was plenty of fun for the Thunder, it is clear that a rebuild is necessary.
Chris Paul is going to be a highly sought after piece on the trade market, and OKC should look to deal him at the best chance they get. Despite having one of the most expensive contracts, Paul is a difference-maker to a team ready to compete, and the Thunder just aren't there yet.
If they can deal him for more future picks and young assets to add to their stacked collection, then it just makes their future even brighter. Through the next six years, OKC will have a total of 15 first round picks. They can build through the draft, which they have had luck doing in the past with Kevin Durant, Russell Westbrook, and James Harden, or package their stash to build a star-studded roster ready to compete now.
Aside from Paul, they will have opened up some cap space as Danilo Gallinari and Andre Roberson are expiring contracts, and Steven Adams has just a year left on his deal. They may wish to deal Adams as well as Paul to reap in more assets. The various routes this team can take are limitless, and there is certainly another team willing to give them assets for their current talent they have on the market.
Expect a rebuild from the Thunder starting this offseason. They shouldn't be a bottom-feeding team, but with the newly-formatted draft lottery, they may continue to be competitive and still have a shot at future top prospects over the next few years.
Main Photo:
Embed from Getty Images