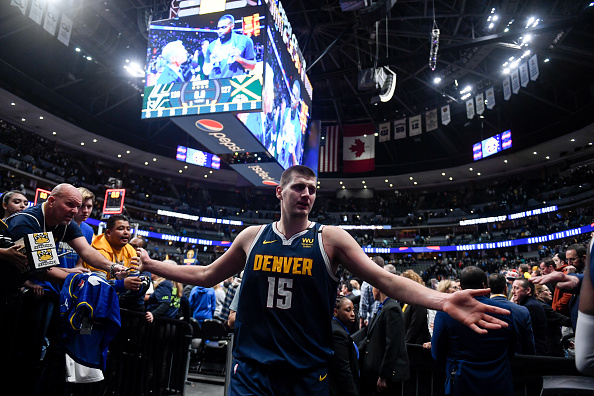 The NBA restart has finally begun. With it, we finally get to see our favorite teams and players in action again. This article breaks into the top ten contenders for the title. You can catch up on parts one and two here.
NBA Restart: And Then There Were 22, Part 3
One of the biggest surprises of this season, the Thunder slide in here at number 10. They were the headliners of the offseason, perhaps, after trading away superstars Russell Westbrook and Paul George. They netted a great return, with Chris Paul, Shai Gilgeous-Alexander, and Danillo Gallinari coming over along with a plethora of picks. And when the season started, Paul returned to All-Star form while leading this team to a 40-24 record. Gilgeous-Alexander has emerged as a frontrunner for Most Improved Player and Dennis Schroder is in conversations for Sixth Man of the Year after this massive jump from projections. They're looking like legit contenders, especially with defensive specialist André Roberson returning from a ruptured patellar tendon. All of this, complete with a great big man rotation (headlined by Steven Adams), can lead to much success in a very surprising season.
Another team that surprised this season, the Heat are higher only because of a better put together team. They totally redid their team this offseason, building a massive four-team trade in which they obtained All-NBA forward Jimmy Butler and sharpshooting big Meyers Leonard while sending away wing Josh Richardson and center Hassan Whiteside. And Butler has done pretty well while leading this team. He's had a lot of help, though, with what might have been the most improved team this season. Center Bam Adebayo has emerged as a top player at his position, while guard Kendrick Nunn was the early favorite for Rookie of the Year. They also have sharpshooter Duncan Robinson along with the defensive prowess of midseason acquisition Andre Iguodala, and a gifted bench to go along with it. Coach Erik Spoelstra has a fun and talented team to lead, but the overall completeness of the team is what sets them in the top ten. They are definitely contenders for the NBA restart.
The 76ers have been championship contenders ever since "The Process" started working. The drafting of Ben Simmons was the immediate turning point, wth Simmons winning Rookie of the Year in 2017. They were a miracle shot away from the Eastern Conference Finals last season and decided to change direction in free agency. They re-signed forward Tobias Harris to a massive 5 year, $180 million deal and made the blockbuster deal for Richardson while freeing up enough cap space to sign big man Al Horford. This gave them a new-look team with more height and defense than shooting. The bench is also pretty good with rookie Matisse Thybulle and guard Alec Burks among some of the standouts. If Simmons can develop any form of a jumper, the Sixers can shoot far up this list, no pun intended. But as for now, they can sit at #8 and hope that their stars lead them to glory in the NBA restart.
This team was the surprise of last season, making it all the way to the Western Conference Semifinals before losing in seven. They only improved in the offseason, trading for forward Jerami Grant and getting 2018 first-rounder Michael Porter Jr. back from injury. They didn't lose anyone massive either but extended young guard Jamal Murray for five years instead. All-NBA center Nikola Jokic had a fantastic season leading this team, and the rest of the roster put up highlight play after highlight play, sending this team to the third seed in the West. During quarantine, Jokic slimmed down, making him a much scarier option. Head Coach Mike Malone also started experimenting with an All-Tall lineup, with Jokic starting at Point Guard and 7'2 rookie Bol Bol playing Small Forward. It led them to a win and an interesting lineup configuration that probably won't see much time in the playoffs. With the team that's built around Jokic, they have the capabilities to make a run for the championship.
You know we've gotten to the point of real contenders when the Celtics are number six in this ranking. They have one of the best rosters in the league on paper with a great head coach in Brad Stevens. Some thought that they would be in trouble this year when Kyrie Irving announced that he was signing with the Brooklyn Nets, but thanks to some magic by GM Danny Ainge they were able to pull off a sign-and-trade for Kemba Walker. They barely lost a step and were brought to the three seed in the upper echelon of the Eastern Conference. They were helped along with breakout seasons by young stars Jayson Tatum and Jaylen Brown and the return of forward Gordon Hayward from a gruesome ankle injury suffered last season. The reason they are so far down on this list is that they are just not better than the other teams. They have a great starting lineup and an above-average bench. And yet I don't see them winning it all against the other teams in the NBA restart. They do have a great future, though, and should bring home a championship to Boston in the coming years.
Main Photo:
Embed from Getty Images