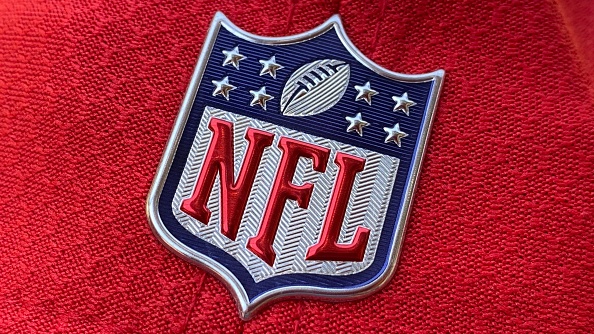 Outside of trade rumors, the dead time in the NFL is finally over. The official start of the 2020 NFL Training Camp is here! We won't see games just yet but we will hear news inside training camp. Players will use this time to get ready for the upcoming regular season. Due to the ongoing worldwide pandemic, OTAs, preseason, and mini-camp were all canceled. The NFL and NFLPA both came to an agreement on some guidelines for the season.
2020 NFL Training Camp Officially Starts This Week
COVID-19 Guidelines
Training Camp Rosters and No Preseason
For the 2020 NFL Training Camp, rosters will be downsized from 90 to 80 players. This is an effort to increase any kind of social distancing. NFL teams will have until August 16th to trim their rosters down to 80. It is unclear when actual preseason cuts will come. To one's assumption, teams would have to trim down their rosters before the week of their first regular-season game.
Last week, the NFL and NFLPA both agreed to cancel the preseason altogether for player safety and health concerns. Although this might be a profound safety precaution, this will affect players on the roster bubble. Whether it be undrafted free agents or veterans trying to make a roster spot, it will be a bigger challenge and hump to climb over. Rookies will have it harder than any player by trying to get acclimated to the NFL with no preseason. They will not face actual team opponents until week one. Instead, rookies are left with studying film, practicing against teammates, and trying to create chemistry with teammates on their side of the ball. Will the rookies' training camp time pay dividends when week one starts?
Player Opt-Outs
The NFL has also allowed players to opt-out of the regular season due to their safety being at risk because of the ongoing pandemic. NFL players have until August 3rd to opt out of the regular season. Multiple players have opted out of the regular season.
The most notable players are from the New England Patriots. Players like linebacker Dont'a Hightower, running back Brandon Bolden, fullback Danny Vitale, safety Patrick Chung, and starting right tackle Marcus Cannon have done so already. The Patriots could take a hit. Other notables include Green Bay Packers receiver Devin Funchess, Chicago Bears defensive tackle Eddie Goldman, and Kansas City Chiefs starting right guard Laurent Duvernay-Tardif. Players who choose to opt-out will receive a stipend from their respective team owner. Players who opt out for medical reasons will be given $350,000. Players who voluntarily opt-out will be given $150,000.
NFL Salary Cap
The salary cap in the NFL is based on the revenue they get each year. Expect to see a drop in revenue this season as some states will not allow NFL fans in the stands this season. Ticket revenue will drop. The NFL has come prepared. As expected, the NFL salary cap will be decreased. The league proposed a minimum salary cap of $175 million for the 2021 season. The salary cap is at $198.2 million. Should the 2021 salary cap decrease, which is highly likely, caps up to 2024 will cover up some of the drop-offs in revenue.
Recklessly Contracting COVID-19/Possible Consequences
Recently, Dan Graziano of ESPN reported that NFL players who attend "high-risk" events and contract coronavirus will face team discipline, lack of pay, and fines. This was also apart of Friday's safety guideline agreement between the league and its players' association. If such a thing would occur, presumably the team would place the player on the non-football injury list, a move that would allow the team the option of not paying him.
To be clear on the procedure, players will have to test negative for COVID-19 before they can enter the team facility for the 2020 NFL Training Camp. Per the agreement, the NFL defines high-risk conduct as attending:
an indoor nightclub with more than 15 people
an indoor bar with more than 15 people, other than to pick up food
an indoor house party with more than 15 people
an indoor concert/entertainment event with more than 15 people
a professional sporting event (other than the NFL) with more than 15 people
an indoor religious service attended by more than 25% of a venue's capacity
Other Guidelines
team practice squads will expand to 16 players
player ramp-up period of 20 days to get back into football shape
14 padded practices
if teams don't play regular season games, players won't be paid
practices will start in a few weeks
It's unclear how many players will opt-out or put themselves at risk. But, one thing is for sure, because of this agreement, we will have a 2020 NFL season!
Main Photo:
Embed from Getty Images