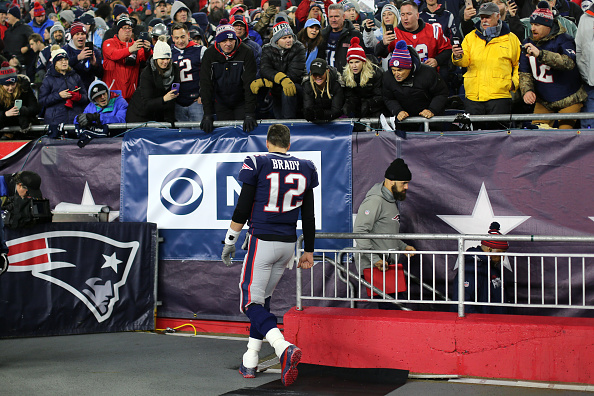 A day that no one thought would ever come in New England, has now become a day every Patriots fan would like to forget. The heart and soul and a piece to a 20-year puzzle is now gone. Tom Brady is no longer a New England Patriot. For any Patriots fan, this becomes a time to reflect on all of the great memories this man has brought our team. More importantly, it becomes time to thank you, Tom Brady.
A Letter From Patriots Nation; Thank You, Tom Brady
Dear Tom,
You were.
You were the sixth-rounder with no talent. The college kid from Michigan everyone doubted. You were the backup. You were just a replacement. A man that couldn't lead a team to victory. You were the 40-year-old that was going to fall off of a cliff. For 20 years, you were the man that everyone doubted. But the man that everyone had doubted, quickly became the man that everyone envied.
You are.
You are the six-time super bowl champion. The four-time MVP.  You are the greatest quarterback this game has ever seen. You're the reason for my childhood memories.
You are the reason 28-3 makes Falcons' fans cringe. You are the reason Joe Montana is number two. You're the reason that Boston has become the city of champions. The reason that New England doesn't know what it's like to lose. Most importantly, you are the reason we cherish those memories.
You are the reason our children and grandchildren will ask about "the dynasty". You're the reason that the number twelve is so special.
We Will Remember.
We'll remember all of the times they counted us out. We'll remember all of the times you never gave up. Truthfully, we'll remember the confidence you put into this fanbase.
Whether it was after a rough game or a season ending too early, you always knew we'd be back. If it was a bad pass, you corrected it. If it was a miscommunication, you fixed it. When the fans were lacking confidence, you provided it.
We'll remember your work ethic being generational. Your drive to prove everyone wrong. We'll remember how the doubters were quickly turned into believers.
We'll remember your drive for greatness, and your success at doing so.
Farewell
As the 2020-21 season approaches, we will not see you in a Patriots uniform. We won't see you screaming and sprinting down the sidelines before games. Quite frankly, we won't see you the same way we've seen you for 20 years and that'll be hard.
No matter who you play for, where you play, or what your future entails, we thank you, Tom Brady.
The greatest dynasty ever has ended. The greatest duo in sports history has split apart. The Brady-Belichick era is over. Tom Brady will not be a New England Patriot next season. But he has given us more than we could've ever asked for.
The best part of memories is making them. Thank you to the G.O.A.T.