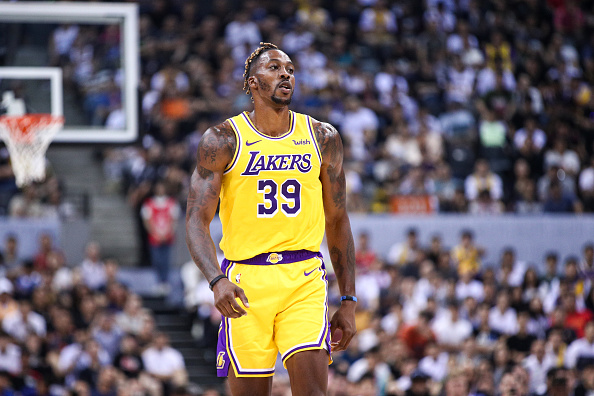 This year will be known as "the season of redemption" for many players. Old-timers have come back from pasture. A "bust" is shrugging off doubt. Guys who were written off as persona non grata have played integral roles on their team. This year's NBA comeback player of the year isn't as clear cut as previous seasons.
NBA Comeback Player of the Year Candidates
When the Houston Rockets released Anthony after 10 games last season, everyone thought it was the end of his career. A volume shooter who needs his fair share of touches, Anthony's style of play was deemed as out of date. When James Harden is the most voluminous shooter in the league, the pairing was doomed from the beginning. Because Anthony was blamed for the Rockets' woes, he didn't see the court the rest of the season.
Fast forward to now. Anthony signed with the Portland Trail Blazers earlier this season. While the Trail Blazers are struggling in the standings, Anthony is helping them stay afloat. He averages 16.2 points and 6.4 rebounds per game. His overall numbers this season are in line with his career averages while playing the third least minutes of his career. Hoodie Melo still has it and supporters are here for every second.
Rose made his comeback last season but only played in 51 games due to an elbow injury. Prior to that, his career was seemingly over. In three years, Rose played in 140 games out of a possible 246. Injuries took away 43% of his potential playing time. After last year's injury and the Minnesota Timberwolves deciding not to re-sign him, Rose would need a bottom team to take a chance.
Insert the Detroit Pistons. The Pistons haven't been relevant in over a decade. However, this is the perfect landing spot for Rose. It allows him to play freely without the expectations of playoffs or championships. This year, Rose is averaging 18.6 points and six assists which are the most since his fourth season. He is shooting a career-high 50% from the field with an eFG of 53%. According to Chris Haynes, contenders are interested in bringing Rose onboard for their playoff run. Let's just hope he can stay healthy.
This comeback is unique as it's more of a character revival. Not only has Howard bounced from team to team, but his first stint with the Los Angeles Lakers was an atrocity. The rift between him and Kobe Bryant ended messily. Howard wanted sunshine and rainbows instead of hard work and championships. The pairing of Howard and Bryant should have resulted in at least one title. Disappointment happens when talent matches but personalities don't.
Howard has a much different approach this time around. He wants to focus on what he can do for the team in any way to help them win. There hasn't been a report about his childish attitude or lack of effort all season. Howard has embraced his role and is the biggest cheerleader on the Lakers bench. If Lakers fans can forgive and even root for him, Howard definitely deserves consideration for the comeback player award.
This is a throw-in due to how he was also the scapegoat for the Rockets' failure. Everyone knew what Harden meant when he said some things had to change following their loss to the Golden State Warriors last season. The friction between the two guards was well-known around the league and led to Paul landing with the Oklahoma City Thunder. That was a death sentence. Or so we thought.
Since realizing a second trade to the Miami Heat wasn't in the cards, Paul is embracing the slightly familiar environment. He's having fun with teammates and there is no sign of unhappiness from the aging guard. Most people believed this would be a lost season, but it's quite the contrary. The Thunder are currently seventh in the west and two games behind the Rockets and Dallas Mavericks for the fifth seed. Paul is proving the Rockets' style of play isn't conducive for everyone.
And the Award Goes To…
We'll just have to wait and see. Obviously, Rose and Anthony are the frontrunners from this list. There could be others who emerge as the season continues. Markelle Fultz is another player who will be high on the list of candidates if he stays healthy. The NBA comeback player of the year award may result in a few debates for the basketball heads.
Main Photo:
Embed from Getty Images