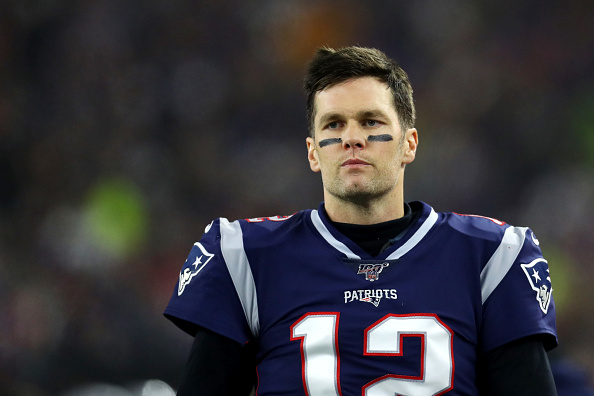 As the playoffs continue, an interesting thing is noticed; Tom Brady is no longer playing. While most New England Patriots fans are obviously upset about this, why are there so many people across the country enjoying this so much? Let's take a look at the conversation around Tom Brady's early 2019 playoff exit.
A Conversation Around Tom Brady and His Early 2019 Exit
Bandwagon Fans
We all know about them no matter what team we follow. We see them show up as soon as a team starts doing well while fans who have been there for years through good and bad just roll their eyes and keep enjoying their team's success.
But they show their colors and this past week they were booing their team after the Patriots lost to the Tennessee Titans in the playoff wild card round. On social media, they were much worse. Multiple Tom Brady jerseys were burned by these so-called fans because of his 2019 downfall. Bandwagon fans simply can't handle losing. They are not there for the long haul. They expect you to never lose. Fame is not a kind mistress when you falter.
Haters Among Fans
There is a common saying by all the teams who do well in responding to their critics; "They hate us, cause they ain't us." Sure, to an extent there is some truth in that when a team is dominant, and others can't compete. Fans of other teams get frustrated and angry to be sure. However, that doesn't seem to be the complete case with Tom Brady. He is disliked by many for other reasons.
Of course, the top reason would be all the times that the Patriots have broken league rules. Once this happens multiple times, it is easy to not only dislike what has happened but also dislike the way the situation was handled. Tom Brady is arrogant, egotistical and somewhat callus in interviews and discussions when asked about these allegations. To a point where, even if the allegations were not true, he gives off a measure of 'I don't care, I will do what I want when I want.' Even those who don't follow the NFL know the name of Tom Brady and many are sick of hearing it as well.
End of a Long Career?
Whether you like him and his team or not, Tom Brady has had a long and eventful career. Some would say because they think he is one of the greatest quarterbacks of all time. Some would say it was because he was always surrounded by a lot of great talent and also because he was lucky enough to be protected by both rules and linemen that he didn't go down due to injuries.
Regardless of which opinion you have, the rumor mill is brewing as to whether or not Tom Brady ever suits up again. Rumors he will go to this team, rumors he will go to that team. Let's be realistic, he is not at his prime anymore. Yes, of course, he has the skill to be an NFL starting quarterback, but the money that it would cost to have him to stay, few teams can afford for what little time they may have him. But truthfully, the one thing that may bring him back is his own ego. After what he has done in his career, scandals be damned. He is not going to want his last catch in the NFL to be a pick-six in a wildcard playoff game. That will stick in his head, and he will not allow it to stand.
Bottom Line
Whether we see him on a playing field again or not, Tom Brady will be talked about in the NFL for many years to come. He has accomplished a lot and has set records that will take a long time to be challenged. However, fans of football have been laughing and talking at the water cooler, talking about how nice it is to not have Tom Brady in the rest of the playoffs. Is it petty? Is it mean? Perhaps, but it is fame and football and sometimes it can be harsh.
Main Photo:
Embed from Getty Images