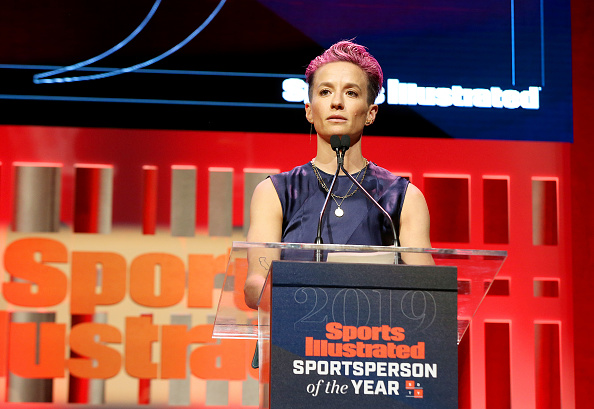 Sports has the unique ability to touch many of our hearts in ways many things can't. The sports athletes we love do their diligence on and off the playing field. Many of our favorite sports athletes have changed the world in some way during 2019. Lottoland's infographic of the most inspirational athletes of all time shows some of the most inspirational sports figures the world has ever seen. Here, we look at the most inspirational athletes of 2019.
The Most Inspirational Athletes of 2019
Lebron James
Lebron James year after year shows why he is one of the most prominent athletes of this generation. On the court, his injury-filled season didn't stop him from still putting up elite numbers for his new Los Angeles Lakers squad. Off the court, James has already revealed his plans to provide housing for his "I PROMISE" families. "I PROMISE" is a school project he started for lower-income families. He is continuing to provide to his community, as he has done for the past decade. He is one of the most unselfish players off the court in NBA history.
James has been devoted to providing for his community for many years and 2019 is no different. He continues to not only be a powerhouse on the court but one off the court as well.
Megan Rapinoe
Megan Rapinoe showed on the field why she is an idol to many young women aspiring to be in her shoes one day. She led the US Women Soccer Team to a fourth World Cup this past summer, and in dominant fashion nonetheless.
Off the field, Rapinoe was at the head of controversy throughout her journey this past summer. Rapinoe was an avid supporter of equal pay for women and equal rights for all. Her stance and devotion to these problems helped land her Sports Illustrated 2019 Sports Person of the Year. Her solidarity with former NFL star Colin Kaepernick proved further her support for changes in the United States and her position in the fight against racism. In addition, she is a strong supporter of the LGTBQ+ community and is also a member herself.
Megan Rapinoe was and still is an inspirational figure for women, LGTBQ+ community members, and any other minority that faces suppression every day. She is without a doubt one of the most inspirational athletes of 2019.
Carlos Carrasco
There are certain people in this world that have a love for others that will never be extinguished. Carlos Carrasco is one of those people. The Cleveland Indians pitcher was diagnosed with leukemia in May 2019 and had to leave the game he loved to fight a life-threatening illness. Not only did Carrasco beat it, but while he was beating this disease he was a regular at children hospitals around the area, visiting sick children fighting the same battle he was. He returned that season to pitch on September 3rd, a feat that some could never even imagine after fighting a battle as he did.
In addition to his extraordinary fight with cancer, Carrasco and his wife helped provide food for the homeless in Tampa, Florida, as well as giving scholarships to lower-income mothers to help pay for education.
Carrasco is at the top of the list when it comes to inspirational athletes. He is the epitome of why we cherish these sports figures.
A Year of Togetherness
All three of these athletes brought their communities together, while still maintaining a strong presence on the field. These three athletes are the reasons we idolize these figures every day. They are the reason why the country's youth looks up to them. Whether it be helping in the community, the outpouring support for equality, or the love for others and their well-being, these figures were the most inspirational athletes of 2019.
Main Photo:
Embed from Getty Images