Athletes are multi-talented, and often they compete in more than one discipline, although this doesn't always end well. Just think about Michael Jordan playing baseball for the White Sox or Usain Bolt dabbling in football in the Australian A-League. However, a few sportspeople excel in a completely different domain. And that domain is rapping. So who are these rhyme spitting sports heroes? Let's take a look.
Top Five Sportspeople Who Are Also Rappers: 5-1
He might be one of the most talented professional boxers of his generation, but he's also a part-time rapper and freestyler. He's also periodically getting into trouble with the law, which adds to his thug-like mystique. However, this hasn't stopped rapper Fabulous from dissing him on one of his tracks after Broner lost to Marcos Maidana: "… looking washed up, it's something in the soap, you looking like Adrien Broner in the ropes."
Currently playing for Houston Rockets, Shumpert became known in the rap world in 2012 after releasing the song "Knicks Anthem" and a mixtape titled Th3 #Post90s. He even gained some street cred by having beef with Kendrick Lamar and releasing a controversial music video for his single "Chiraq."
A baller for the Los Angeles Clippers, Lou Williams doesn't shy away from occasionally setting rhymes to hip hop beats. He doesn't have his own rap project, but he was featured on Meek Mill's mixtape and collaborated with rapper 2 Chainz. He's known for tracks "Ima Boss" and "I Want It All."
Jackson played in the NBA for 14 seasons until 2014. In the rap world, however, he's known as Stak5. In 2011 he released a mixtape titled "What's a Lockout?" under the guidance of DJ Scream, which featured the legendary rapper Scarface. In 2012, he published a second mixtape entitled "Jack of All Trades."
Shaq is the best example of an athlete who's passionate about music. The now-retired NBA legend released four studio albums, two compilation albums, and two soundtracks as well as nine singles. He even recorded a single featuring the rap icon Notorious B.I.G entitled "You Can't Stop the Reign."
Wrap up
So that's it – a list of some of the most famous sportspeople who can rhyme like the pros. And if you want more entertainment, you can take a look at a different, yet no less exciting list of top lesbian sports stars who dominate their respective fields and outcompete their opponents.
Main Photo: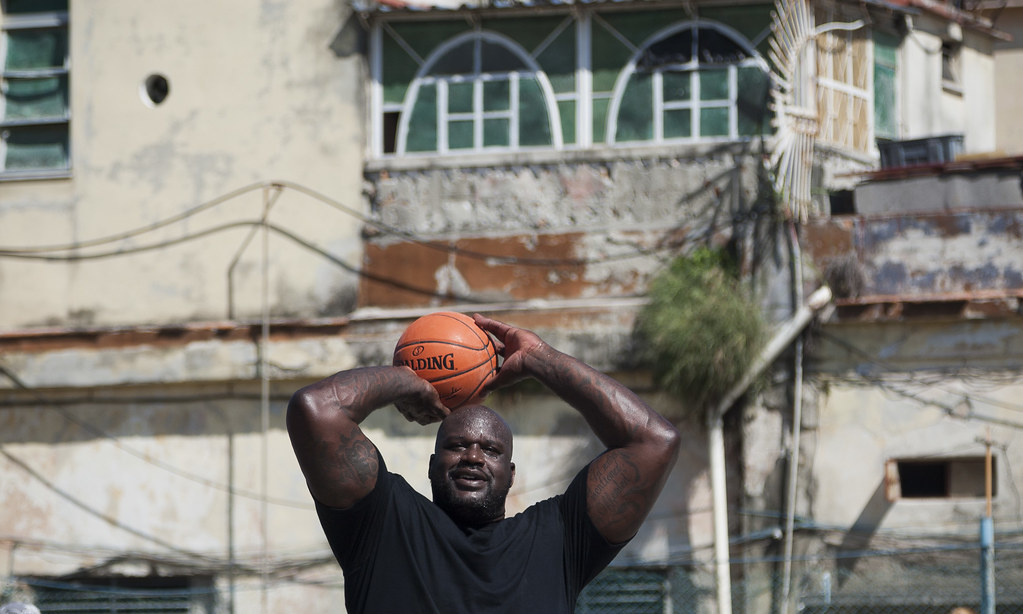 Photo: Flickr / CC BY-SA 2.0