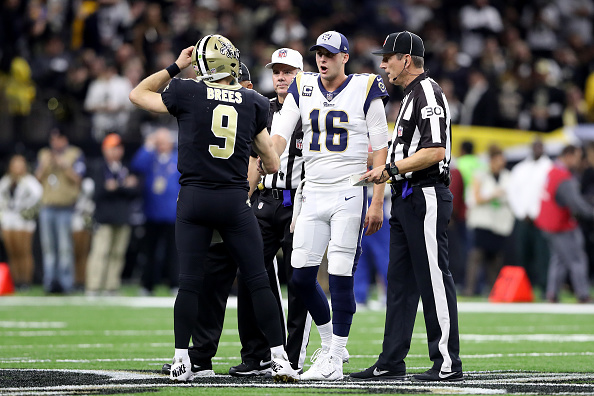 With the 2019 NFL season on the horizon, predictions are common across the internet. Looking back at my predictions from last year made me want to try again. While I had the Los Angeles Rams winning 13 games, I also had no faith in the Kansas City Chiefs or Indianapolis Colts. Here are my predictions for the upcoming season, starting with the NFC.
2019 NFL Predictions Part One: NFC
NFC East: Two-Way Battle- Again
Philadelphia Eagles (10-6)
2. Dallas Cowboys (9-7)
3. New York Giants (6-10)
4. Washington Redskins (4-12)
As it's been the past few seasons, this division is a two-team race. The Cowboys and Eagles are the contenders as usual. The Giants and Redskins are both rebuilding and are unlikely to contend this season. Without Ezekiel Elliott, the Cowboys offense loses a key piece which puts pressure on Dak Prescott. This is a big year for Prescott as he needs to prove that he's worth 30 million a season. His stats have been average compared to other quarterbacks. For the Eagles, if Carson Wentz can't stay healthy, they go from a contender to a below-average team instantly. I highly doubt Josh McCown will be able to replicate what Nick Foles did.
The Giants have an improved offensive line and defense; however, the pass rush is a question. Eli Manning knows the pressure is on to perform or see Daniel Jones take over. The Redskins don't have a number one receiver for Dwayne Haskins or Case Keenum. They have talent on defense, however, the lack of weapons on offense is concerning.
NFC West: Don't Forget About SF
Los Angeles Rams (11-5)
2. Seattle Seahawks (10-6)
3. San Francisco 49ers (7-9)
4. Arizona Cardinals (6-10)
The Rams are arguably the most talented team in football. If Todd Gurley can stay healthy, LA will be a contender for years to come. Cooper Kupp's injury last season cost them in the playoffs. Jared Goff has his favorite target back, so watch out. The Seahawks aren't the legion of boom anymore, but Russell Wilson proved he can carry this team to the playoffs.  If D.K. Metcalf can break out and become a number one receiver, this could be a dangerous team in January.
Jimmy Garoppolo is healthy and has pieces around him for the future. The 49ers seem to get little respect, but if Garoppolo can stay healthy don't be surprised if they make some noise. If the front seven investment pays off, Wilson and Kyler Murray will be in trouble. Speaking of Murray, the Cardinals are all in on him. Unfortunately, this is a young team that likely needs a year to grow together. They should improve from 2018, but this could be a work in progress.
NFC North: Anyone's Division
Green Bay Packers (10-6)
2. Chicago Bears (9-7)
3. Minnesota Vikings (8-8)
4. Detroit Lions (5-11)
Last year, I predicted the Packers would bounce back. I was wrong. The Bears shocked me with how well their defense played and how Mitchell Trubisky showed promise. Trubisky still makes some poor decisions. However, I believe has potential. Khalil Mack looks to be their next great linebacker in a rich history at the position. They will likely take a step back but will play better than their record shows. The Packers have a new head coach in Matt LaFleur. If Aaron Rodgers can build trust with LaFleur, this should be a better team. Injuries cost them on defense last year, but it should improve. This is a talented team. If they can stay healthy, they can win this division.
The Vikings took a step back after reaching the NFC Championship. However, they have talent on both sides. Kirk Cousins didn't play as bad as it seemed; the offensive line was horrible. Pro Football Focus ranked the offensive line 29th last season, and only 25th heading into 2019. The Detroit Patriots, I mean Lions added a lot of former Patriots this offseason. Matt Patricia comes from the Belichick coaching tree, but that doesn't mean they'll be the Patriots in 2019.
NFC South: Who Dat Hoisting The Lombardi?
New Orleans Saints (13-3)
2. Atlanta Falcons (10-6)
3. Carolina Panthers (7-9)
4. Tampa Bay Buccaneers (4-12)
The Saints are possibly the favorites to represent the NFC in the Super Bowl in most 2019 NFL predictions. Drew Brees isn't getting younger, and with Alvin Kamara and Michael Thomas, the Saints have a trio as good as anyone. Last season, the secondary took a step back from 2017. If they can return to their old form, this is a dangerous team. Carolina went 1-7 their last eight games last season after starting 6-2. Cam Newton and Christian McCaffrey are a nice duo, but I don't know if they're enough. Luke Kuechly should continue to be a top linebacker. If Kawann Short and Gerald McCoy can apply pressure, they should improve.
This is likely a prove-it year for Ron Rivera, so they need to make the playoffs, but I don't think they will. Atlanta, however, should return with a duo of Julio Jones and Calvin Ridley. The defense battled injuries last season and if they can rebound, they could get the Falcons into a wildcard spot. Tampa Bay hired Bruce Arians to develop Jameis Winston, but I don't see him as a franchise quarterback. He has to prove he is one, or the Buccaneers will need to move on.
Main Photo:
Embed from Getty Images