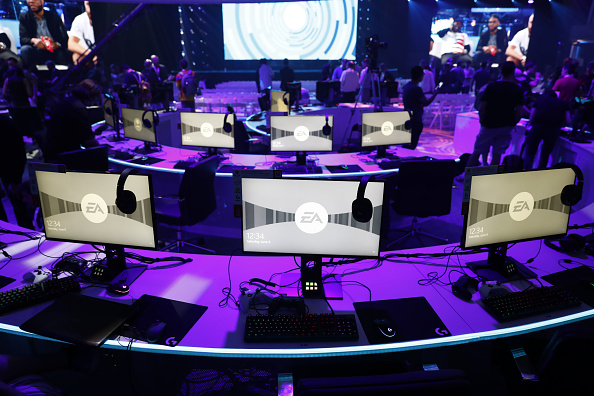 Every year in July, gamers and football fans alike anticipate the release of the latest edition of 'Madden NFL' with the reveal of player ratings. None stand out more than the handful that are showcased in the 99 Club. A 99 overall in Madden is the pinnacle to reach and features guys who are the absolute best at what they do. While these ratings are subject to change once the season gets rolling, let's take a deeper look at who will launch as a member of the 99 club in 2019.
The Madden NFL 20 99 Club
It takes some serious skills to dethrone a linebacker like Luke Kuechly, who opened up two of the past three seasons as a 99 overall. Bobby Wagner is your prototypical middle linebacker. Nobody at his position has been better at sniffing out plays against the run. I'm convinced the man would excel even as a full-time safety. His ability to diagnosis then direct attention towards the ball is frightening. Wagner is also a chiseled, athletic phenom who can attack the quarterback when needed. Most importantly as an off-ball linebacker, he can hang and cover with the best of them. His 2018 campaign featured double-digit passes defended for the first time in what will be his Hall of Fame career. 
This atomic force is a proud product of the University at Buffalo. Khalil Mack can play just about any position in the front seven but will be found impacting the game the quickest way possible most often, rushing the passer. His 49 sacks over the past four seasons are a testament to that. Offensive coordinators have to game plan around this guy every time their offense takes the field. In-turn, quarterbacks have to know exactly where Mack is, each and every play. Von Miller may have the most finesse approach at getting to the QB, but Mack is a human wrecking ball with severe power and the speed of a running back. It just isn't fair and it also isn't a surprise he starts the 2019 season as a 99 overall for the second straight season. 
The lone offensive player of this year's 99 club. DeAndre Hopkins is the best receiver in the NFL right now. He isn't the tallest, fastest, nor most nimble of pass-catchers, but he has the ability to do everything you need to get the job done. Route running? Check. Physicality? Plenty. Catch radius? As wide and high as they come. But when it comes to what matters the most, Hopkins has the stickiest of hands. In fact, not a single ball that was thrown his way last year was labeled a drop.  Never before has that been done in a season by a receiver who caught more than 60 passes. Hopkins caught 115 in 2018. In the NFL, many times the best trait is durability and the man they call "nuke" has missed just one game in five seasons.
For four consecutive Madden launches, Texans defensive end J.J. Watt kicked things off with maxing out the game's rating. Now there's a new, clear-cut top dog. Aaron Donald represents a mold of what every defensive lineman wants to be. For starters, he led the league with 20.5 sacks, playing mostly inside. But sacks aren't always the most proper measure of pass-rushing.  When you begin including things like QB hits and pressures logged, that's when it gets absurd. Over the past two seasons in 30 games played, Donald hit the passer 68 times and pressured them 204 times. On average that means he directly impacts the play at least six times per game, forcing a breakdown of the pocket.
We are continuing to watch the ascension of what potentially could be the greatest defensive player in NFL history and that is no hyperbole. Approaching his sixth season in the league, this is Donald's first time entering the year in the 99 club and I have a feeling it won't be his last.  
The Exclusive Club
A core of four players who have earned their share of a 99 overall.  It's a slimmed-down amount compared to last year which had nine guys, three of which were quarterbacks.  Every season the development team at EA Sports has to rate over 3,000 players, each having 50 of their own individual ratings.  Being a part of the 99 club is now more valuable than ever as the rating scale is shifting down. In Madden 19, the worst players were at a 59 overall, compared to a 51 now this upcoming season.  Madden NFL 20 is due out August 2nd.
Main Photo:
Embed from Getty Images