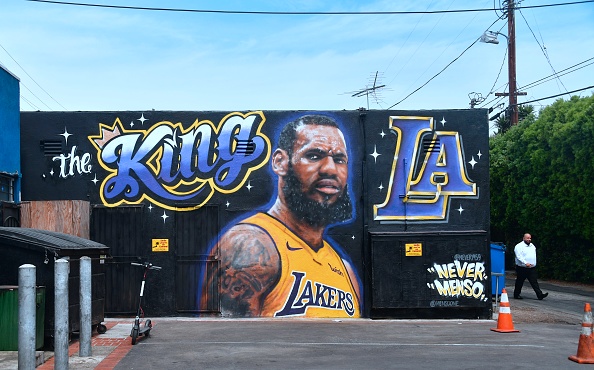 It's the most wonderful time of the year. No, I'm not talking about Christmas. NBA free agency is fast approaching and all eyes are on the Los Angeles Lakers and what they are going to do with the money and two superstars they have. The clock is ticking for the Lakers and free agency.
The Lakers and Free Agency Meet Again
Top Targets For The Lakers In Free Agency
Kawhi Leonard
Kawhi Leonard would be a beautiful addition to the Lakers. Fresh off winning a championship with the Toronto Raptors and being named finals MVP, the two-time champion and also two-time defensive player of the year would not only add a scoring punch to the tandem of Lebron James and Anthony Davis, but a much needed defensive presence that has been missing from the Lakers since the days of Metta World Peace.
Leonard averaged 26.6 points, 7.3 rebounds, and 3.3 assists per game. Leonard and Davis would be a defensive nightmare for opponents. Davis wreaking havoc down low and Leonard hounding the perimeter; teams would have a troublesome time scoring on a force like that.
Kyrie Irving
Kyrie Irving during his time with the Boston Celtics gained a bit of a dubious reputation. Despite all that, he is still Kyrie Irving, a six-time all-star, rookie of the year and an NBA champion. Kyrie Irving averaged 23.8 points per game, 5.0 rebounds per game and 6.9 assists per game, helping lead his team to the second round of the playoffs where they ultimately met their defeat at the hands of the Milwaukee Bucks.
If Irving decides to sign with L.A., he would be joining his old running mate in Lebron James, someone who he is familiar with and won his first championship with. Irving adds excitement and playmaking anywhere he goes, and excellent shooting as well. Irving managed to shoot an astounding 48.7% from the field. 40% from three-point range which is something the Lakers desperately need.
Jimmy Butler
Jimmy Butler is an interesting name to add to this list for many reasons. One would say Butlers personality would be very off-putting for anyone to want to play with which was well documented that during his stint with the Minnesota Timberwolves due to the lack of effort and sense of urgency amongst the team.
Butler averaged 18.7 points, 5.3 rebounds, and 4.0 assists per game. He has shown he can take a back seat in some respects for the betterment of the team success playing alongside Joel Embiid, Ben Simmons, and Tobias Harris with the Philadelphia 76ers. Of course, Jimmy Butler brings a tenacity and go-getter mentality to the team. Butler is someone who won't back down from a challenge, someone you know has your back come hell or high water. If the Lakers choose to go after him, Butler would make a good fit next to James and Davis. With Davis being the force down low with Butler up top and alongside James, that could prove very formidable for the opposition.
Spread The Wealth
Another option for the Lakers is to spread the wealth amongst players filling up the roster around James and Davis. Maybe not go after a max player or A list free agent but a B list free agent is just as good. Some names to include are D'Angelo Russell, Kemba Walker, Tobias Harris, Demarcus Cousins, Nikola Vucevic to name a few. These guys may not be max contract worthy but they can definitely help fill out a roster and get a team into the playoffs. Pairing any of these players with someone of James and Davis' magnitude is going to make a positive impact. Whatever the Lakers decide to do they are in a good position. They have money to play with and two superstars on the roster to build with or around. I guess it's okay to say I love L.A. again.
Main Photo:
Embed from Getty Images