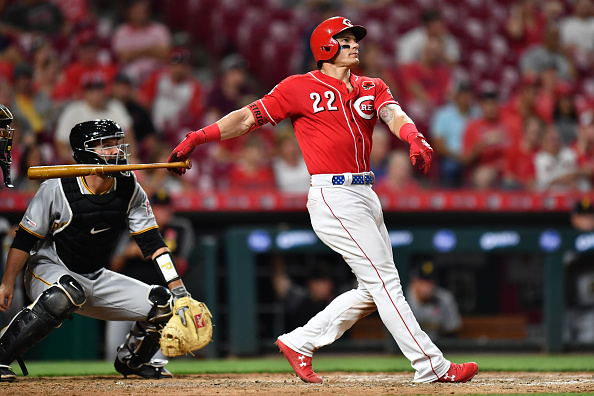 Major League Baseball has a serious problem. It preaches "Let The Kids Play," but whenever a player shows emotion, it is met with physical retaliation. It's 2019. Baseball is a great game. While professional baseball has been around for 150 years, it has evolved. This evolution has been drastic, yet slow. Let's allow the game to evolve further.
Major League Baseball Has a Serious Problem
Unwritten Rules
Everything in life has unwritten rules. When driving, you are supposed to signal when making a turn. When serving food, the children and the elderly eat first. In baseball, there are a plethora of unwritten rules, many of which have not evolved since the turn of the century. Some rules, like "don't step on the mound when getting to your position" or "don't step on the line when going out to pitch" are centered around superstition. Others are focused around not "showing up" another player. These rules can be understandable, but whenever this rule is pulled, often times the transgressor is just emotional and celebrating their play. The issue here is that it is all arbitrary.
Emotion Is Not A Bad Thing
Have you ever hit a home run? Or scored a touchdown? Have you ever felt the rush of adrenaline coursing through your veins as you make a monumental play? If so, you know what these athletes feel. Baseball is extremely difficult. It is nearly impossible to make it to the big leagues. If you get the chance, you have every right to enjoy the game. Baseball is a kids' game, after all. Say a pitcher is pitching in the late innings of a crucial 1-0 game and has the bases loaded with two outs. Should that pitcher remain calm when he strikes out the opposing team's best player, or can he celebrate? Chris Archer is notorious for this. The Pittsburgh Pirates starter has a long history of showing emotion and "having fun," but what happens if a batter shows this emotion? When Tim Anderson or Derek Dietrich hit a 450+ foot home run, should they just jog around the bases or can they show emotion for achieving one of the hardest things to do in sports?
Retaliation Is Childish And Dangerous
Unwritten rules have been the cause of too many unnecessary injuries, fights, and suspensions. When a player crushes a monster home run, they have every right to celebrate. They should also be allowed to admire their handiwork. Bat flips have taken the game by storm as well, but what is the issue with these celebrations? They hurt the pitcher's feelings. The next time the overly emotional batter is up to bat, the pitcher often throws at them with the intent to injure. How can we justify throwing a 95 mph fastball up and in with the specific purpose of hitting the batter? "If you don't want a ball thrown at you, don't show up the pitcher!" they say. But how about this: if you don't want a monster home run hit over 450 feet, get the batter out. Baseball is the only sport where it is okay to injure another player because YOU messed up.
The Last Word
Again, baseball has a serious problem. It preaches "Let The Kids Play," yet refuses to punish players who intentionally injure another player who has fun. When Dietrich hit a home run into the Allegheny River off of Chris Archer, he stared at it. This was inexcusable to Archer and the Pirates, so he threw a fastball behind Dietrich. The pitch was a message to Dietrich, telling him not to celebrate a home run. The benches cleared, words were said, and there were numerous ejections. Chris Archer was suspended five games, while Yasiel Puig and Reds manager David Bell were suspended one. When the dust settled, Puig and Bell missed a game; Archer missed zero. All the Pirates had to do was push his start back a day.
In these instances where pitchers intentionally throw at opposing players, Major League Baseball needs to suspend the pitcher as well as the manager for a substantial amount of games. Make an example out of them. The MLB cannot tolerate intentional attempts of assault. The game needs to continue to evolve. Leave intentionally hitting batters for having fun behind.
Main Photo:
Embed from Getty Images