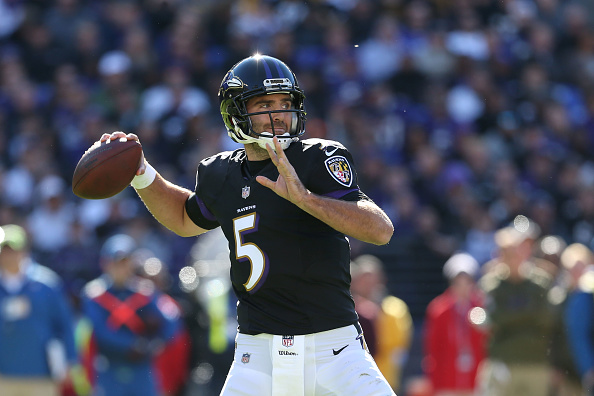 NFL free agency is one of the most exciting times of the year for sports fans. Over the years, we have seen moves that have shaken up the league, and even changed the entire course of a franchise. NFL free agency 2019 has been one of the most entertaining and unpredictable offseasons in recent memory and we are still only midway through. Many notable players have been traded or signed, and many others still remain without contracts.
These are the most important and impactful moves that this free agency has brought upon us.
Top Five Moves of NFL Free Agency 2019, So Far
After the departure of Cole Beasley, the Cowboys were in the market for a slot receiver to replace him. Cobb, formerly of the Green Bay Packers, was the best available option for the Cowboys and they went in on the 28-year-old receiver. This may not seem like a huge signing, but it impacts the team in more ways than people believe. Cobb is a bigger, younger, and cheaper option than Beasley. His presence on the field will take pressure off of the WR1, Amari Cooper. Cobb is also an excellent red zone receiver, something the Dallas offense would be glad to have as they struggled in the red zone last season.
To say the Ravens were hit hard this offseason is an understatement. The NFL's best defense lost key-players such as C.J. Mosley, Terrell Suggs, Eric Weddle, and Za'darius Smith to free agency. Thomas coming to Baltimore may be the most important signing to a single team this season. His leadership and talent will keep the Ravens defense whole, though hanging by threads. Although he is 29 years old, Thomas is a deadly ball-hawk safety and a huge upgrade to a secondary in need of some help.
The Chicago Bears lost Safety Adrian Amos to the Packers. Amos was a vital part of the Chicago Bears deadly defense in 2018. With him gone, there was a gaping hole in an otherwise nearly flawless defense. Clinton-Dix arriving in Chicago is such a great sign for Bears fans. He is an extremely underrated player who is great in coverage and fast on the field. He will mold right into the Chicago defense and with a little coaching, he could turn out to be a huge pickup with potential for a Pro-Bowl nod.
At first, this may not make sense but let me explain. Flacco has not been in a great situation since 2012 when the Ravens won the Super Bowl. I believe that in Denver, Flacco can make a run at a playoff spot. His offense is better than most people think. The Broncos host a dual-threat running game of Phillip Lindsay and Royce Freeman as well as a decent receiving core in Emmanuel Sanders and Courtland Sutton. Denver is poised to succeed in the deep pass game and with a strong supporting cast, Flacco may be the right person to lead Denver's offense. I think the Broncos are going to surprise a lot of people this upcoming season.
This is the clear, absolute best free agency move this season. The Browns completely swindled the Giants in this trade. The Giants are down to Saquon Barkley and a depleted defense while the Browns may very well have one of the NFL's premier offenses. Baker Mayfield now has Beckham and Jarvis Landry to throw to along with Nick Chubb in the running game. With Beckham coming to Cleveland and the Pittsburgh Steelers and Ravens losing extremely important players in free agency, it automatically puts the Browns in prime position to win the AFC North. This trade has the potential to go down as one of the most important trades in NFL history when it's all said and done. Mark my words. This will shock the league for years to come.
Image Credit:
Embed from Getty Images