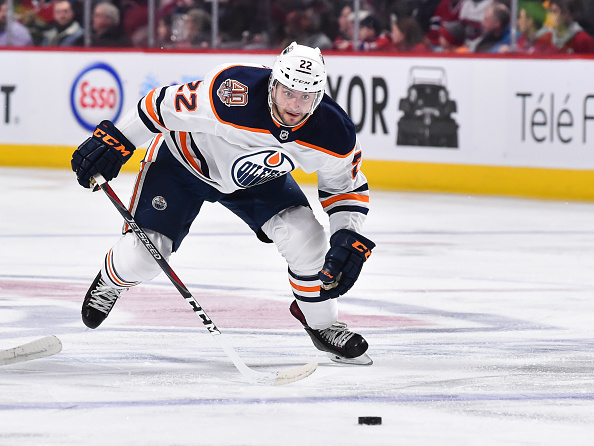 This article will go through the grades for the Western Conference teams in the NHL up to this point. This piece is pretty deep with a paragraph for each team with a rating based on performance versus expectations for a particular team.
Method for rating is an A+ through F system.
NHL Western Conference Team Grades
Western Conference
Pacific Division
Anaheim Ducks (21-25-9): What is there to say about this team that hasn't already been written? They are a mess and even more so since Corey Perry came back from injury. Which is amazing considering how good of a player he is. I have come to the conclusion that this teams season is done. And it has been since October. I just refused to believe it. But when you add in the fact that they've managed to lose 18 of their last 20 games in various ways, it only adds to the fact that this team is toast for the season. The Ducks might as well shut Corey Perry down at this point. So he can be fully healthy and rested next season.
Grade: F
Arizona Coyotes (23-26-5): The Coyotes are what I thought they were, a sub .500 hockey club with a little room to grow. Unfortunately, Micheal Grabner, who, I was excited to see on the Coyotes has been hurt for months now with a nasty eye injury. At this point, let's hope he is okay and can play again and be productive in the future.
Grade: C
(NOTE: Despite having the same number of points as the Ducks, and (as you will see) the Oilers, the Coyotes are meeting or close to expectations. That is why they got a C, and the Ducks and Oilers have a much harsher grade. Part of my methodology is part results and part expectations.)
Calgary Flames (34-15-5): These Flames have been amazing. This team has far exceeded my expectations and I think the expectations of the league. They are doing it with a great combination of skill and grit. The Flames are also getting great goaltending from rookie David Rittich who has been a very solid performer since getting his chance to man the net for Calgary.
Grade: A+
Edmonton Oilers (23-25-5): I have to come to grips with the fact that the Oilers just aren't as good as I thought they were. When you have Connor McDavid in your lineup you expect a very good hockey team to come out as a result. But the truth is, the supporting cast is not that great and McDavid just may not be a worthy captain at this point of his career. That is not to say he isn't a good player, because he's a great player. He just doesn't appear to be a good leader to this point. And that is something a lot of players struggle with.
Grade: F
Los Angeles Kings (23-27-4): Here is another team with high expectations but have fallen well short of them. The Los Angeles Kings have been dreadful this season, they are the worst in the division and the issue with the Kings is that they have a bad offense. It really is that simple. Top that off with a season full of bad goaltending up until recently and it is easy to see why LA is in the position they are in.
Grade: D-
San Jose Sharks (32-16-7): The Sharks have been really good this season. Much like the Flames, they have been doing it with a great offense and gritty play. The one knock against San Jose for me is that I keep waiting for them to go on a long winning streak and they haven't done that to this point. I think they eventually will. They are too good not to, in my opinion.
Grade: A-
Vancouver Canucks (24-24-7): The Canucks are actually playing better than I expected, but yet they are only .500. So nothing impressive from a TEAM perspective. But Elias Pettersson looks to be a stud of a hockey player. It will be fun to watch him play in the coming years.
Grade: B-
(Note: The score has been rated this way due to the combination of  A. exceeding expectations and B. their future looks pretty good at the moment. The way this season has gone so far is a dream scenario for the Canucks.)
Las Vegas Golden Knights (31-21-4): After starting out the season 9-12-1 the Golden Knights have gone 22-9-3 and cemented themselves into third place in the Pacific Division. Granted you could say that they are not playing the best competition in the Pacific Division but when you really consider all the variables going on a run like that is still pretty impressive.
Grade: B
Central Division
Chicago Blackhawks (22-24-9): Despite being on a 6-2-2 roll in their last ten games the Blackhawks are in deep trouble. The only way this team can make the playoffs is if they continue to have a points percentage of .700 the rest of the season and I have doubts about that. Yes, they are playing better, but really is that saying much?
Grade: D+
Colorado Avalanche (22-22-9): The Avalanche are a good team struggling to find their stride right now. And it is getting to a point where it is too late. The league is too good to be middling like they are and still make the playoffs. They have to get their act together sooner rather than later.
Grade: C+
Dallas Stars (28-21-5): While they have a good record I have not been impressed by the Stars. They should be better off and yet they find themselves around the .500 mark, which is not a good enough record in this conference. There are too many good teams, you are going to need about 100 points just to get in the playoffs. And being a middle of the road team like they have been is been not going to help them get to 100 points.
Grade: B-
Minnesota Wild (26-23-5): If the Stars want good news, it is the fact that the Wild are the fourth-place team and they are not that impressive themselves. However, Minnesota does represent the top wildcard slot. I would still like to see both teams pick up the pace moving forward.
Grade: C+
Nashville Predators (33-19-4): There is not much to say about the Predators that no one has already written. They are an impressive team with a deep defense and solid offense. The only wild card could be Pekka Rinne, he is not a clutch playoff goalie going off of his prior playoff appearances. And they better hope he doesn't have to play Pittsburgh in the playoffs, he can't play well there.
Grade: A
St. Louis Blues (25-22-5): The Blues are finally coming around. And that is great for them because, at the time of this writing, they are in the second wild-card spot out West. Vladamir Tarasenko is starting to come around, and if he gets hot then good luck to the rest of the West. It appears like St. Louis and Colorado for the second year in a row could be fighting for the final playoff spot.
Grade: C
Winnipeg Jets (34-17-3): The Jets are an impressive team, they have two key elements that could really help them in the players. Those elements are A. offensive skill and B. grit. Obviously, the offensive skill matters most of those two elements. However, let's not dismiss the grit element. It helped Washington last season in the playoffs and it was clearly a big factor at the end of it all. I think the size and skill of the Jets have a chance to set them apart from other teams such as San Jose and Dallas who rely on offense to be successful.
Grade: A
Main Photo:
Embed from Getty Images