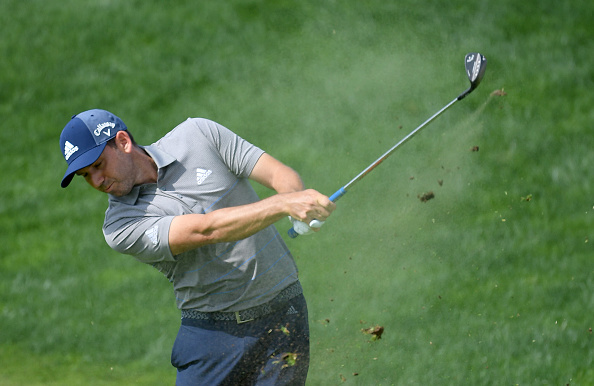 The 2019 PGA tour has barely begun. The courses, the greens, and the drives should be the main focus. However this past weekend, Sergio Garcia gained a lot of attention for actions other than his game.
Sergio Garcia: An Early PGA Tour Meltdown
Frustration or immaturity?
Sergio has been a professional golfer for many of his 39 years, he has won many tournaments and knows the feel of the game. There is also an unwritten rule of decorum on how golfers act. Golf is an older game than most popular professional sports. There is a quiet dignity to it and respect all players show to one another. That being said, Sergio certainly knew in his heart and mind that the way he acted was unacceptable and very childlike.
Playing on the Royal Greens Golf & Country Club in the country of Saudi Arabia, some of the first signs of problems was a cartoon-like tantrum on the fourth hole of the course after he successfully hit his ball out of a bunker. He apparently didn't like the lie of the ball afterward as he swung his club into the sand several times.
His behavior escalated
The bunker incident was not the reason he was ultimately disqualified though. According to reports, he purposely damaged up to five greens. By dragging his feet on them and putting gouges in them. He stated that it was two greens, so there are different stories.
Ultimately, he apologized for his behavior and the European tour chief Keith Pelley has decided that no other punishment needs to happen. In a sport that courtesy and respect are highly valued and a strong though unwritten rule. No discipline may be a mistake.
What should have been done?
Obviously being disqualified from the tournament is a strong step and doesn't look good on his overall record. But is letting him off with a slap on the wrist setting a bad precedent? Again, Sergio has been a professional golfer for going on twenty years. He isn't a kid who doesn't know better and the combination of fans watching in person, on tv and being a visitor in another country just shows a lot of disrespect.
Ultimately, a fine and/or compensation for any damage to the greens may or may not be a deterrent of further action. However, there needs to be some sort of action.
Last word
Golf is a great sport, and will certainly not suffer badly from one bad weekend from one of its more well-known golfers. But certainly, no one wants this to become the norm. However, in the opinion of this writer, one cannot help but wonder. Is Sergio alright? What was the underlying reason for this outburst? Whereas he has always been a passionate player, this seems over the top, even for him. We can only hope that he can regroup and come back strong in his next competition.
Main Photo:
Embed from Getty Images