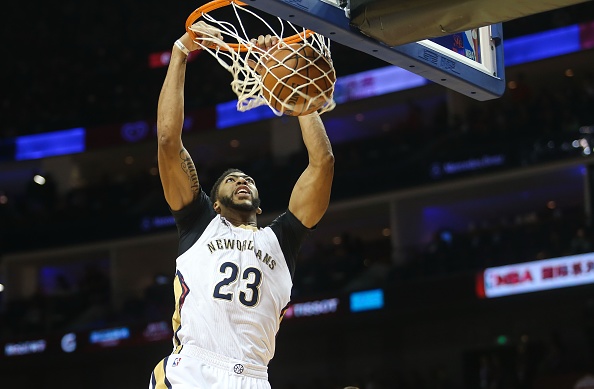 The Los Angeles Clippers traded Tobias Harris, Boban Marjanovic, and Mike Scott to the Philadelphia 76ers in return for Landry Shamet, Wilson Chandler, Mike Muscala, and three picks according to an article by NBA.com. The Sixers indeed got the better end of the trade in the short term. In the long term, the Clippers received the better end of the trade. It seems the Clippers are preparing for the future of the organization, and it's likely they may not be done before the trade deadline. One specific name comes to mind; Anthony Davis.
Sources: Clippers and Sixers have agreed to trade Tobias Harris, Boban Marjanovic, Mike Scott for Landry Shamet, Wilson Chandler, Mike Muscala, 2020 first-rounder, 2021 unprotected 1st via Miami and two second rounders.

— Adrian Wojnarowski (@wojespn) February 6, 2019
Anthony Davis to Los Angeles Clippers Makes Sense
Unrest Within the New Orleans Pelicans Organization
There has been plenty of noise and chatter surrounding New Orleans Pelicans power forward Anthony Davis. He recently requested he wanted a trade out of New Orleans according to an article by USA Today. Davis is a playoff and All-Star caliber player who can attract other prominent names to the organization. Davis was sitting out with an injury and now he is healthy, yet is still to make a return to the starting lineup for the Pelicans. According to a recent article published by Sports Illustrated, the organization sat Davis despite being healthy and able to return.
The absence of his presence on the court is noticeable for sure. There have been some games where the Pelicans were able to hold or their own or come down from a large deficit, hence the Houston Rockets. If Anthony Davis was playing we might have seen the same result, but the way in which the outcome resulted may have been different. New Orleans may have blown out the Rockets or viewers would have seen a close game. The Pelicans are lacking what Houston has which is shooters or shooting guards. There is one specific team that seems to have a plethora of shooters if New Orleans were to in fact trade Davis.
Anthony Davis is listed as questionable for Wednesday's game at Chicago #Pelicans pic.twitter.com/YGoqfsTfu1

— New Orleans Pelicans (@PelicansNBA) February 5, 2019
Why the Clippers for Davis?
If any team should trade for Anthony Davis it should be the Los Angeles Clippers. The Clippers make sense for various reasons. One reason is they have Jerry West as their consultant. West has built teams that have had playoff runs and won championships. For example, to name a few are the Los Angeles Lakers and Golden State Warriors. Let me just say the Clippers are in good hands and if Anthony decides to head to L.A., he will be in good hands as well. The Lakers actually pulled out of the trade offer for Davis because the Pelicans were asking for too much.
Ironically, the Clippers have enough of what the Pelicans need even after their first trade. Los Angeles has plenty of shooting guards and physical frontcourt players who haven't had much experience in the NBA but will make an impact in the future. Los Angeles needed players that played the positions of small forward/power forwards/center. In their trade with the Sixers, they traded away those positions and acquired them and a point guard. Could this trade be a foreshadow of the future for LA? Does this improve the Clippers chance of landing Anthony Davis? I think the Clippers may make some more moves before the NBA trade deadline and surprise us all.
Closing Remarks
If Anthony Davis does end up on the Clippers, then who knows what is next. We could see other prominent and prolific players show interest in coming to play alongside Davis.  For L.A. landing Davis would give them another physical frontcourt player who grew up playing the backcourt. He used to be a point guard, therefore, he has ball control, court vision, and can launch it from downtown. In conclusion, the future is bright for Los Angeles whether they do or don't land Anthony Davis.
Main Photo:
Embed from Getty Images