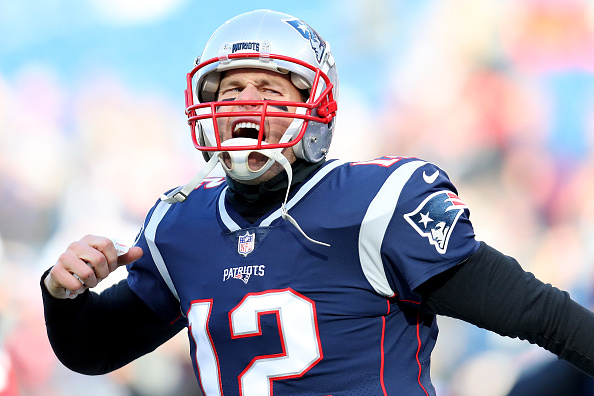 The New England Patriots have been doubted all season. Early on in the year, they lost games that they should have won. They also haven't played like the dominant team NFL fans have seen for many years. With rumors swirling of Rob Gronkowski retiring to top off an underperforming season, it's easy to see why so many people have doubted the Patriots.
But, in true New England Patriots fashion, all that doubt flew out the window as they demolished the San Diego Chargers 41-28 in the divisional round. The Chargers were playing from behind all game and played an awful four quarters. Suddenly, the Patriots went from a team that looked like a one-game exit, to a team that has a very strong chance playing in their third straight Super Bowl.
X-Factor of the New England Patriots at Kansas City Chiefs
This Sunday, they will travel to Arrowhead Stadium to face the Kansas City Chiefs in the AFC Championship game. The Chiefs host an extremely high powered offense lead by Patrick Mahomes who, in his first year as a full-time starter, threw 50 touchdowns. the offense is also sparked by an outstanding receiving core made up by the electrifying Tyreek Hill, Sammy Watkins, and Travis Kelce, the NFL's best tight end. The Kansas City offense was not stopped all season as they averaged 35 ppg.
On paper, this looks like a blowout. The Patriots defense shouldn't be able to stop this all-time great offense. But, they will. I will never again doubt an NFL team coached by Bill Belichick. His football IQ is head and shoulders above anyone who has ever been in this league. Throughout his coaching career, he has taken average defensive cores and turned them into stars in the playoffs. He will absolutely find a way to minimize the damage done by the Kansas City offense.
X-Factor
I believe there is one factor that will determine the outcome of this soon to be classic matchup: The dump-off pass game. Last week against San Diego, Tom Brady killed the defense with check downs and short passes to slot receivers and basically won the game on offense this way. Also, Kansas City has a significantly worse defense than San Diego. Personally, I do not see the Chiefs containing this aspect of the New England offense from start to finish. The Patriots will do just enough on defense to keep them in the game and when it is time for Tom Brady to step onto the field, Kansas City will be baffled at how fast and disciplined the New England offense plays.
Although the X-Factor is on the New England offense, their defense must contain Kansas City in order to have a shot at this game. If they can play extremely well and limit Kansas City to under 28 points, they can win absolutely win this football game. This year's AFC Championship will be one for the ages and either one of these teams is capable of winning the Super Bowl.
I guess we will have to wait and see who can win this thing.
Main Photo:
Embed from Getty Images