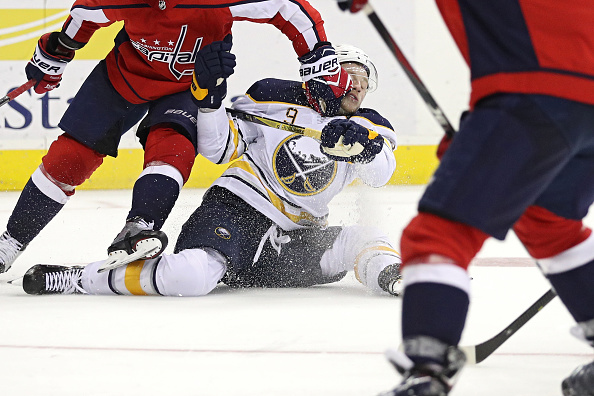 We're well into December and we have had some shifting in the standings since the last power rankings I did a few weeks ago. Tamp Bay has won eight in a row and has become the class of the league up to this point. And you had to see it coming because they have one of the best all-around teams in the NHL, if not the best all-around team in the league. There is a lot to catch up on so let's get to it.
The best team in the league right now and I do not think it is a fluke. And getting their starting goalie back should only help that.
Finally getting goal scoring and things are finally falling into place for the Jets.
The Flames are a great team, but goaltending when it matters the most could cost them late in the season or in the playoffs.
Great offense for Toronto, which is good because their defense and goaltending still have some holes to clean up in my opinion.
Still getting it done even without the help of Filip Forsberg in the lineup due to an injury. The Preds at full strength will be dangerous. Especially with that defense and goaltending combo.
The Sabres should really but higher on this list. But they lost 5 in a row after winning ten in a row. They are still playing well, however.
They are finally starting to click winning eight of their last ten games and making themselves look like a threat again.
It is fun to watch the Avalanche. They have such a great offense. If you can watch their game versus the Blues on Friday night, that should be a good game.
It looks to me that the Sharks are finally turning themselves into the team many of us expected them to be. Which is bad news for the Western Conference.
10. Anaheim Ducks
Winners of 8 of their last ten the Ducks are playing inspired hockey. However, the offense is still worrisome for me. John Gibson has been amazing this year helping them get to where they are.
11. Boston Bruins
The Bruins are tied for fifth fewest goals allowed in the NHL. No worries though, because Rask and Halak have been mostly good in net for the Bruins which is stunning since for part of their season they were playing with 4 rookies on defense.
12. Vegas Golden Knights
If the Golden Knights could just erase October they would be happy because they have been great over their last ten. And they are climbing up the standings at a fast clip.
13. Edmonton Oilers
I would say with consistent goaltending the Oilers could be a top-five team in the NHL. Unfortunately for Edmonton, they are not getting that though Koskinen has been great at home and subpar on the road.
Speaking of goaltending, what is up with Carey Price? He has not been himself this year. I can't put to words as to why because I cannot figure it out. But between he and Niemi, the Canadiens goaltending have had issues this season. But at the same time, it may help if Montreal didn't allow 31 shots per game against.
15. Minnesota Wild
Minnesota is a good home team but not playing too well on the road. It feels like I keep putting them in the middle of the rankings waiting to put them near the top but they just seem to have some kind of block that prevents them from taking that leap into the top ten. They seem to have the talent to get into such a spot if they can get it together.
The Blue Jackets are playing with a dangerous recipe, they are in the top ten in goals for and the bottom ten in goals against. And usually defenses win in the playoffs so for them to be in the bottom ten in goals allowed is very concerning. Don't get me wrong, I enjoyed the 8-6 game last week versus the Flames. But let's be honest, the Blue Jackets aren't going to beat the Capitals or Lightning with that kind of defense. The Blue Jackets would be wise to tighten it up or add to the D at the deadline.
17. Dallas Stars
Dallas stuns me here, they have a lot of offensive talent but seem to be having issues putting it all together and it is striking with guys like Tyler Seguin and Jamie Benn on the team.
The Islanders offense is not that great but they are getting really good goaltending this season, which to this point is the only reason they are playing as well as they are. They could use to score more goals.
There is only one name people need to know, Jimmy Howard. Howard has been great this season in net, and it not getting many wins despite his best efforts. If the Wings could put more pucks in the net they would be a very dangerous team.
The Pens are an odd story because they feel like they should be better than they are not hurts them in this ranking. I have been more impressed by the Islanders and Red Wings to put the Penguins any higher up at this point. A loss to Chicago the other night was really bad as well.
21. New York Rangers
The Rangers have one of the worst offenses in the NHL and they are not that great on defense. The Rangers are young and were expected to be not so great this season. But does anyone else think they are wasting Henrik Lundqvist's time? He is going to be near retirement by the time the rebuild can yield results. For his sake you should consider trading him.
The Canucks got off to a fast start but have faded in a big way recently. I expected they may be the worst team in the NHL and they be that if not for a hot start. The Canucks will be fun to watchthis season it looks like with Elias Pettersson and Brock Boeser on that team.
I love watching Flyers games, they are usually high scoring games. I mean don't they have to be with that defense and goaltending?
Carolina is another team getting goaltending but they have the second worst offense in the NHL. They were another team that started out hot but have cooled off since then. I don't see how it gets any better from here either.
25. Florida Panthers
What happened to Florida? They came so close to making the playoffs last season and this year they are not even close to that. Why? What happened? It boggles my mind.
26. Arizona Coyotes
I expected more out of the Coyotes, based on the roster they have now. I thought that they were going to be a good competitive team but so far they have not been. Which is too bad but not surprising with such a young team.
27. Ottawa Senators
Has anyone bothered to tell the Senators defense that the season has started? They have allowed 1,222 shots in just 32 games, an average of 38.1875 per game against. That is just brutal. No wonder the Senators are near the bottom of the standings. God Bless Craig Anderson, he has been real good considering the circumstances.
28. St. Louis Blues
I feel like the Blues are playing better. That is what my eyes are telling me. But if you look at their record, not very much has changed. I think that may be changing though, the eye test for me is showing signs of hope.
I thought the Devils were going to be good this season. Boy have I been wrong so far. Can anyone really think of a game where you said you someone "You know, the Devils were impressive in that game". I can't.
The Kings have been a mess all year and it has continued since Jonathan Quick has come back. Which proves my point though, it is the offense nore getting it done. It has little to do with defense and goaltending. I wonder when the front office will try to fix it.
What a mess this team is, I cannot figure out what is going on but I do know that the 2010/2013 Stanley Cup winning team reunion idea has not worked out at all. I can see a firesale coming up soon. It isn't too late to make a run but they really need to get going and there is no signs of such a thing is in the works.
Main photo:
Embed from Getty Images